It was late at night when we reached
The WEIL
hotel in Ipoh. Small trees laden with oranges dominated the entrance and reception area. We were in Malaysia during the peak of Chinese New Year celebrations and oranges (which I later discovered) are an integral part of the same.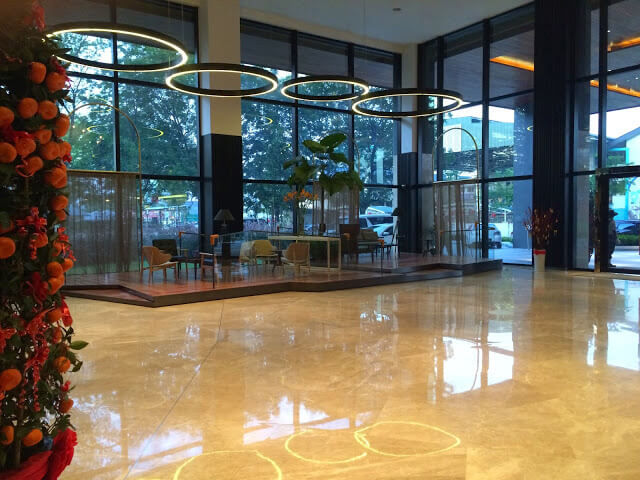 After a quick and easy check in we went up to our rooms. Having just got off a plane from Mumbai to Kuala Lumpur, and then having done a 2 1/2 road journey to Ipoh, we were ready to drop. Even in my tired state the first thing I noticed about my room the minute I walked in, was how simple yet elegant it was and how thoughtfully designed it was. I stayed in a Studio room that had twin beds, a seating area, a closet, desk, a huge bathroom and lots of space. The bathroom was really the highlight with a separate bathing area that included a walk in rain shower and a big bathtub.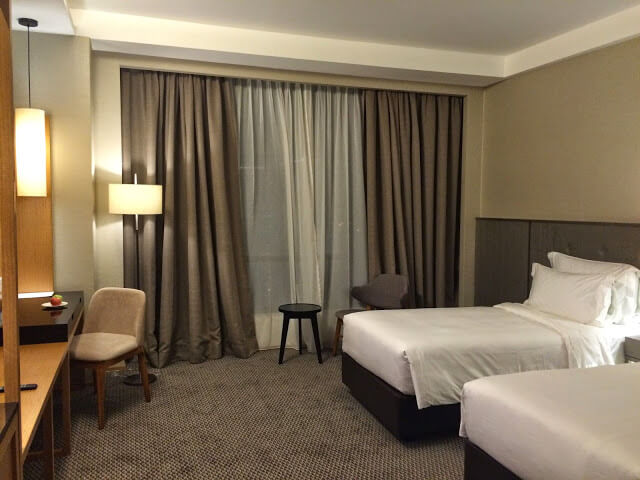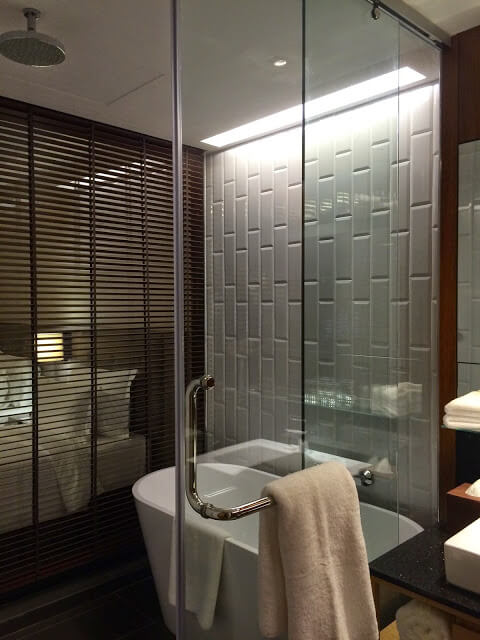 Over the years I have stayed in all kinds of hotels on my travels, but if I am staying in a luxury hotel then I am pretty finicky about how well it is maintained. The WEIL scored high on this parameter, as I found every part of the room and the hotel immaculately maintained.
I had forgotten to carry my multi point adaptor, but The WEIL has plug points that allow you to use European as well as American plugs, which was super convenient. The hotel also offers free Wifi which was great.
Warm and smiling faces greeted me the next morning at Tiffin, the hotel's all day dining area. The breakfast buffet had a good spread, with enough on offer for vegetarians. It also had a lot of local dishes like Malaysia's national dish – Nasi Lemak (rice flavored with coconut milk and pandan leaf), dim sums, noodles and Roti Canai (similar to a Kerala Paratha) with vegetable curry. Malaysia like other tropical countries is akin to heaven for fruit lovers. It was a delight to try the different fresh juices on offer every morning. I have to make a special mention of the super delicious hash browns that are part of the breakfast spread. I guarantee you need a strong will to restrict yourself to just one!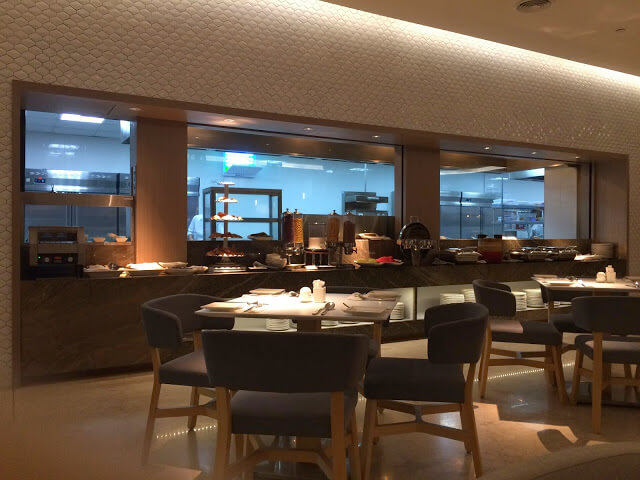 In addition to the Tiffin, the hotel has a speciality Cantonese restaurant, a tea lounge and a bar. The rooftop pool offers splendid views of the city flanked by limestone hills.
Located on Jalan Sultan Idris, the hotel is conveniently located, close to the old part of the city as well as to the cities' most famous shopping area. If you do plan to visit Ipoh, The WEIL is a good bet for solo travelers, families as well as business travelers.
***
I visited Ipoh and stayed at The WEIL, courtesy Tourism Malaysia.