Have a suggestion about my website or query about my travels write to me at info@maps-stamps-memories.com
I am happy to help you plan your trip so do send me your questions and be rest assured that I will respond!
I do travel and write about my travels, but I would like to do more of both. So you if you have an interesting proposition do reach out to me.
What do I enjoy writing about
As a mother who travels with a child, writing on travelling with children is one of my focus areas. I  hope to inspire parents to go out and explore the world with their children, because honestly travel is one life's best teachers and a wonderful gift to give your child.
I am closet guide book author I admit! I enjoy writing about places that I have been too to the minutest detail, from where we stayed, where we ate to what we ate, and all the interesting experiences that we had there.
I am beginning to travel more on my own and enjoy writing about my experiences on the road.
My writing experience
I have had articles published in several Indian and international publications.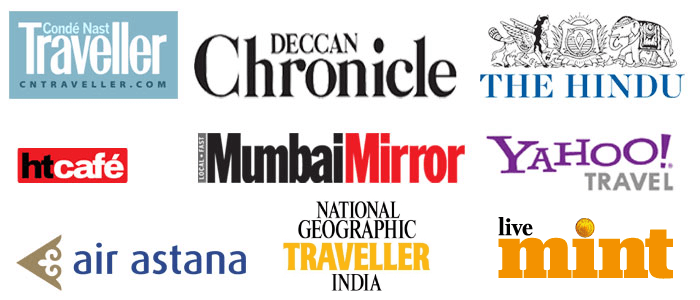 To read my published work click on the PUBLISHED tab in the header above.
Areas of interest
Travelling with kids
Sustainable & responsible travel
Luxury travel (because everyone loves to be pampered :))
Nature and wildlife
History and culture
Walking tours (because there's no better way to experience a city)
I travelled to Malaysia with Tourism Malaysia last year and had a wonderful experience exploring parts of the country that I hadn't been to before. Besides that all the travel I have written about so far has been self funded.
Going ahead I am hoping to work with tourism boards and companies who would like to partner with me to promote a destination or a brand in exciting and meaningful ways.
You can email me at info@maps-stamps-memories.com.