A group of children were playing and a young girl was making rotis on a wooden chulla as our car came to a stop besides a cluster of kaccha pucca houses of the Wadha community in Nirona, Kutch. Under a neem tree, a lean man sat working on a simple machine carving a piece of wood. He first smoothened the surface and then began to add both design and colour using bits of coloured lac. Lac is a resin that is extracted from insects and trees. The colour is added by mixing iron ox

ide or pigments to it.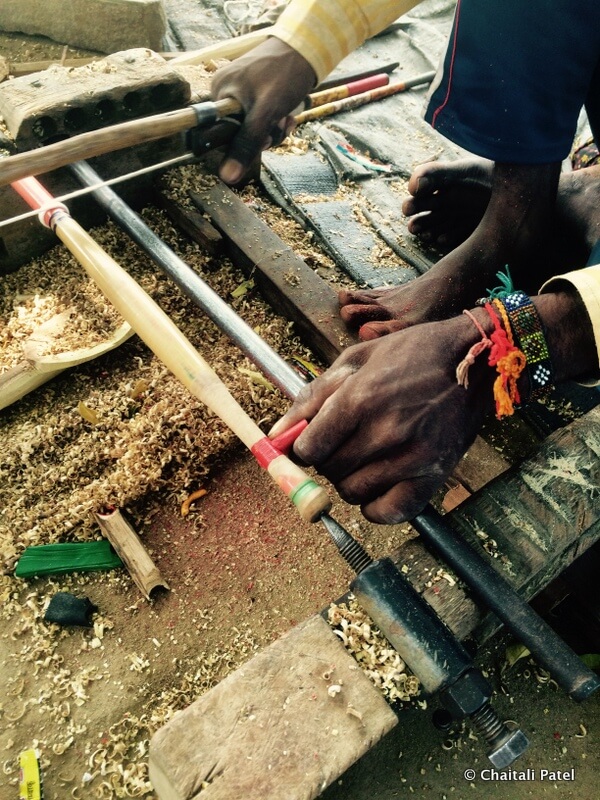 Decorating a wooden belan
Sitting there watching him transform that piece of wood into a beautiful and delicate belan, the whole process seemed like child's play, but the truth is far from it. Seven generations of this family have been practicing this craft, each perfecting it. Originally from Pakistan, apart from the meager income that wood carving brings in, the Wadhas also collect honey and herbs.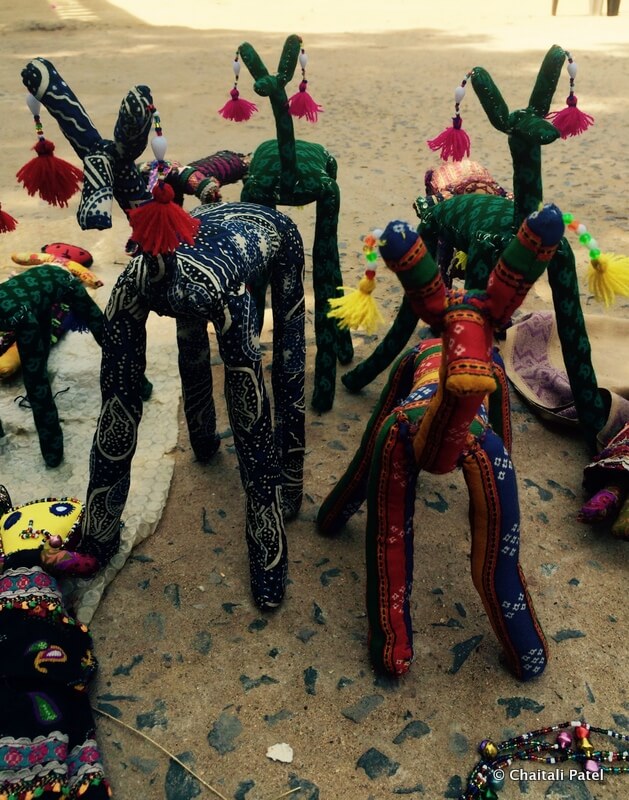 Camels, horses or giraffes? Beautiful nevertheless!
Just as the belan was almost ready, I turned around and saw that I was surrounded by women and girls displaying their beautiful wares. They themselves were dressed in colourful gorgeous clothes but it was their eyes that were most captivating!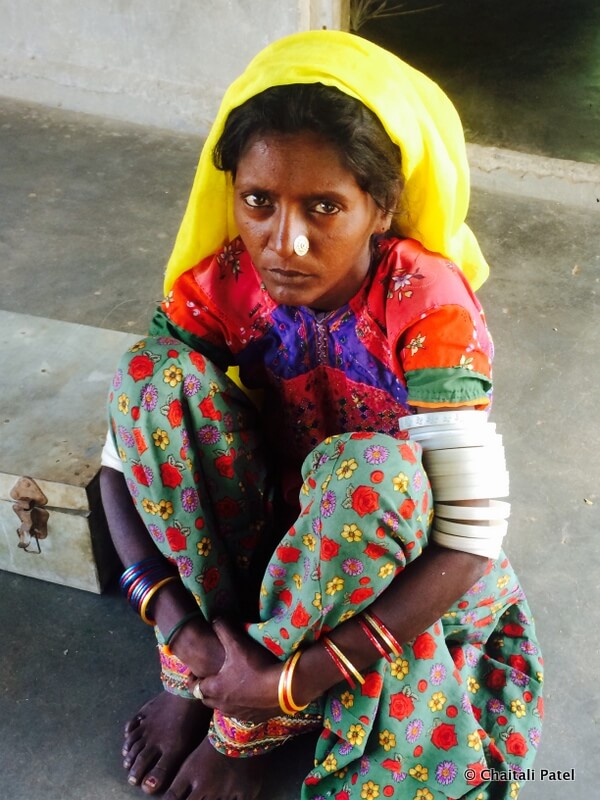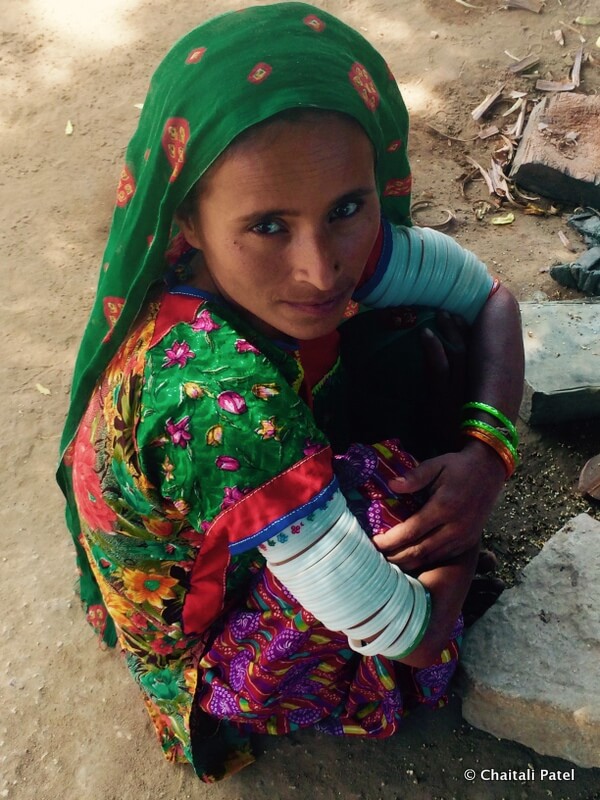 Not a word was spoken, no one urged me to buy this or that. They just sat there patiently and let me take my time. I felt like a queen!
My heart went out to these lovely, simple village folk. They could give up this craft and move to more lucrative professions, but this is the way of life they have always known.