After hours of driving when we finally reached Pangong Tso we were overtaken by awe and disbelief. The latter cause such beauty is hard to come to terms with. You can see Pangong in as many photos as you want, and it will still manage to stun you. The myriad shades of blue, the barren mountains that flank the lake, the deep blue skies and the silence that envelopes the scene is a magnificent sight to take in.
Situated at 13000 feet above sea level, the 134 km long lake extends from India to Tibet.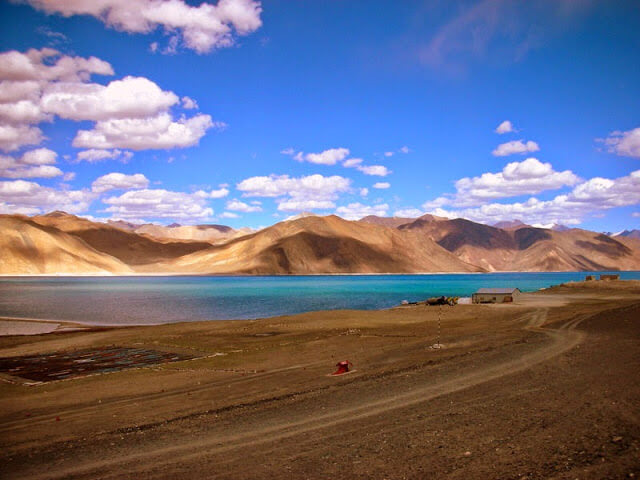 To view other beautiful skies from the world over visit Skywatch Friday.