When Prime Minister (PM) Narendra Modi met with the Obamas everything that he said, did, ate and gave (as gifts) was carefully scrutinized and widely discussed. Given that India is a country that boasts of a thousand handicrafts, it was interesting that PM Modi presented Barrack Obama with a Rogan painting – an art that is today practiced only by a single Muslim Khatri family in the Nirona village of Kutch.
On my recent visit to Kutch and her villages, Nirona was one of the villages that I visited. At the Khatri household, a young man dressed in jeans and a t-shirt welcomed us and took us to a big room where guests and visitors were entertained. As soon as we were seated on the floor, Sumarbhai Daud Khatri opened what looked like a plastic masala dabba (a circular box that usually holds small containers of spices) with lumps of color in a liquid that resembled water. Sumarbhai deftly dipped a small metal rod into the container of yellow color and began to demonstrate the centuries old art form. Watching him effortlessly create designs on the little piece of cloth that he held, the entire process looked very easy, but the truth is far from it. It takes several years of practice to master the craft and create intricate Rogan art. In fact the end creations are so perfect that most people mistake them to be printed rather than hand painted.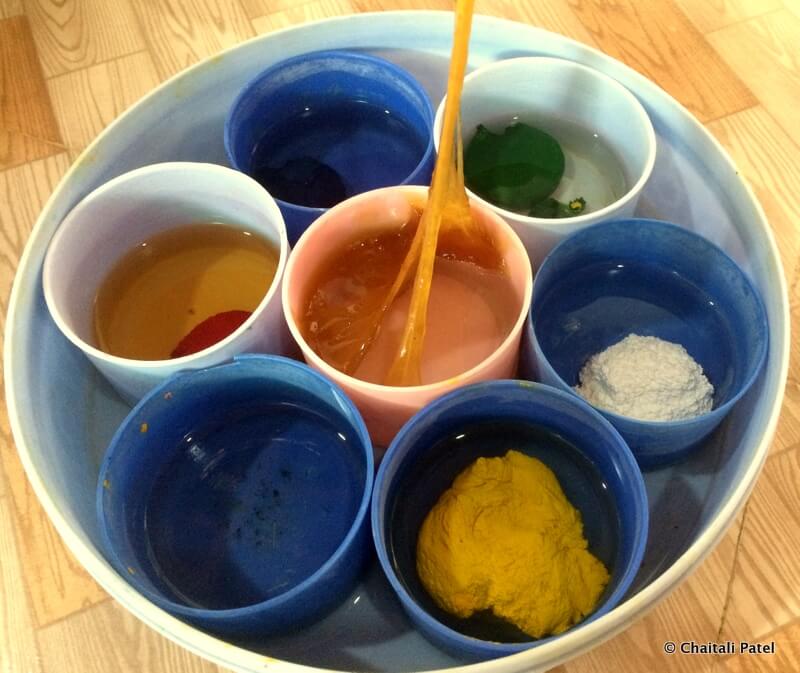 The masala dabba holding different colors and rogan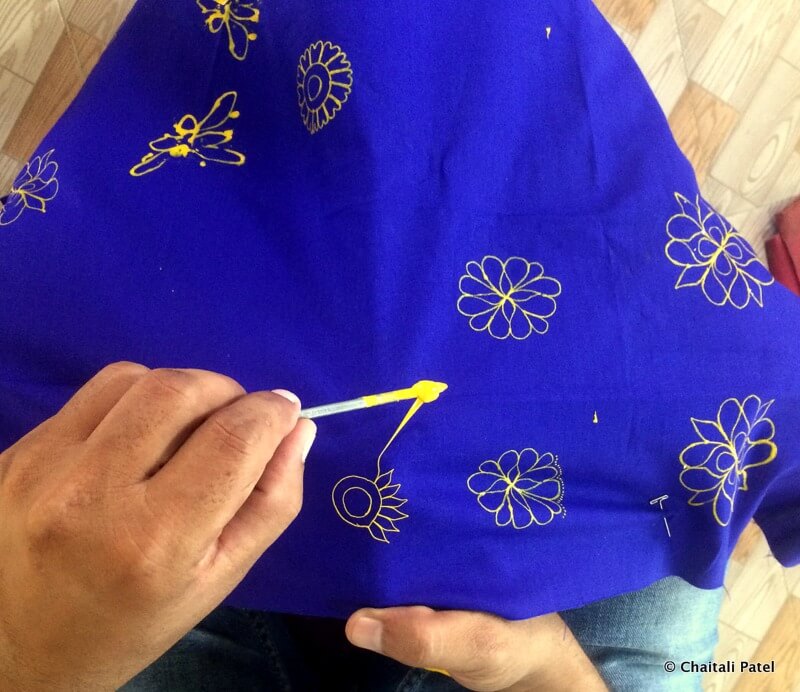 Sumarbhai doing a demonstration of the art form
An art form that originated in Persia, it eventually traveled to Kutch given the proximity of the region to the former. Rogan means 'oil based' in Persian. Castor oil is heated for over 12 hours and cast in cold water, producing a thick residue called Rogan. This residue when mixed with natural colors forms a paint like substance. The craftsmen dip a 6 inch wood stick or metal rod into the paint and draw out a fine thread that is used to create designs on cloth. Rogan painted cloth is used to make saris, file holders, table cloths, skirts, bags, bed covers and decorative pieces.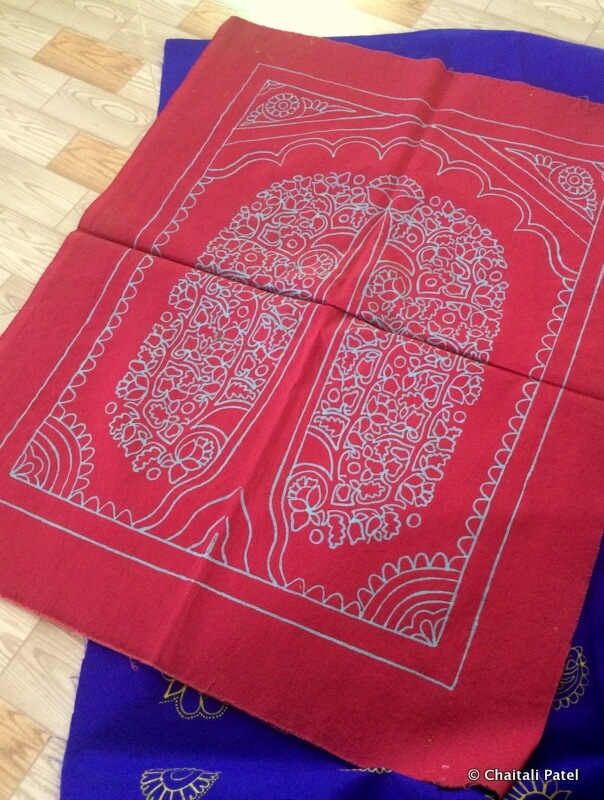 A rogan art piece waiting to be completed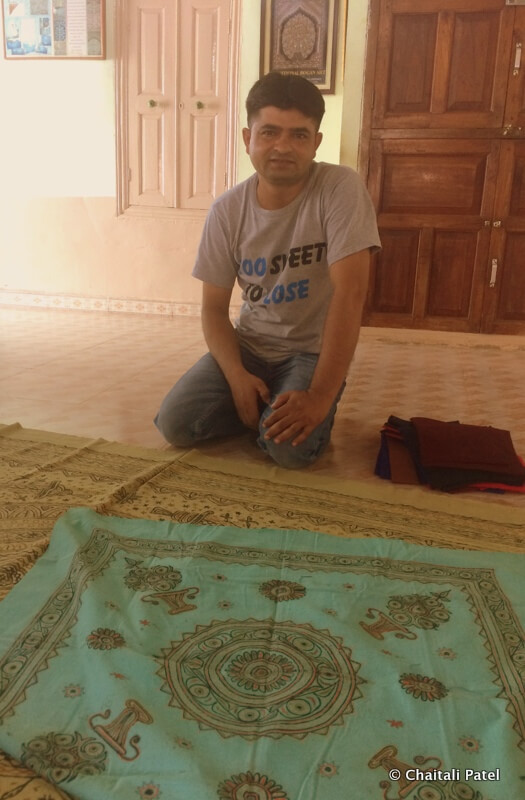 Sumarbhai proudly displays a finished bedcover
A few years back families across villages of Nirona, Khavda and Chaubari used to practice this art form, but as of today only the Gafoorbhai Khatri household in Nirona practice the art. Several generations of this family have been involved in perfecting this craft and today all 8 male members of the family practice it. Several of them have won national awards over the years. To ensure that the art form does not die out, the family is now training girls from their village, in what was otherwise a craft practiced only by men.
To find out more about Rogan art and the Khatris, visit their website here.
I visited the villages with Kuldeep Kolhi who runs a travel company based in Bhuj. A local, Kuldeep knows the place and her people like none other. You can contact him on +91 9327054172 or email him at desert_adventures@yahoo.com