Most people would associate the term '
Maachli
' with fish. It was on a nature walk on a bright morning that Prathamesh, our host at Maachli (an intimate and breathtakingly beautiful home stay), introduced us to a new meaning to the term '
Maachli
' (pronounced Maach-li, with a stress on the syllable "Maa"). In the rural parts of Maharashtra,
Maachli
refers to a temporary shelter built by farmers.
Maharashtra truly comes alive in all her glory with the onset of the monsoons. Almost every inch of land takes on a vibrant green hue. The eagerly awaited monsoon season is a busy time for farmers, who start ploughing their fields and sowing Kharif crops such as cotton, soy bean, groundnuts, etc. Many farmers cultivate lands far away from their homes, and it is then that they build a Maachli or a temporary shelter. Built out of collected sticks, a Maachli is a simple raised structure with a slopping roof. Not only does it provide shelter to farmers during hot afternoons, patches of heavy rains and the night, but also allows them to protect their crops from intruders and cattle.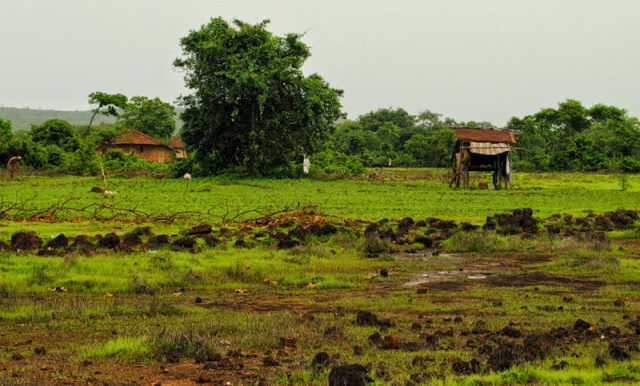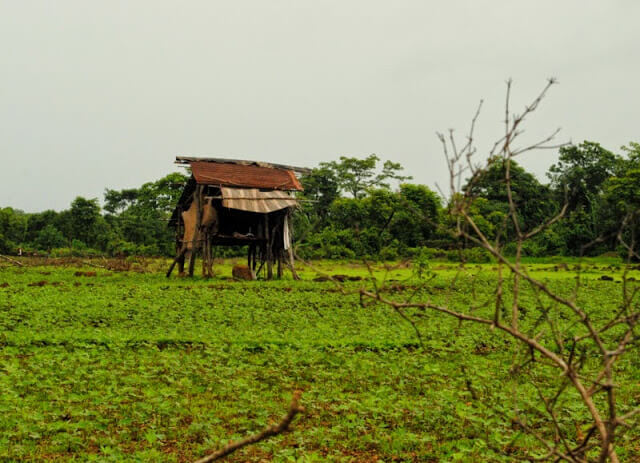 This is one amongst many interesting things that we discovered on a trip to Maachli, proving yet again that the most unexpected of places can be full of surprises.