Tucked into one of the leafy lanes stretching out of Horniman Circle is Jimmy Boy – one of Mumbai's few remaining Parsi restaurants. A big red sign over a stripped awning welcomes visitors into this split level restaurant and bakery. We walked in past lunch time and the non air conditioned section was still pretty full. Luckily, a table by a big window overlooking the street was empty. The lovely light, gorgeous bamboo and little nook made the perfect setting to enjoy our lunch.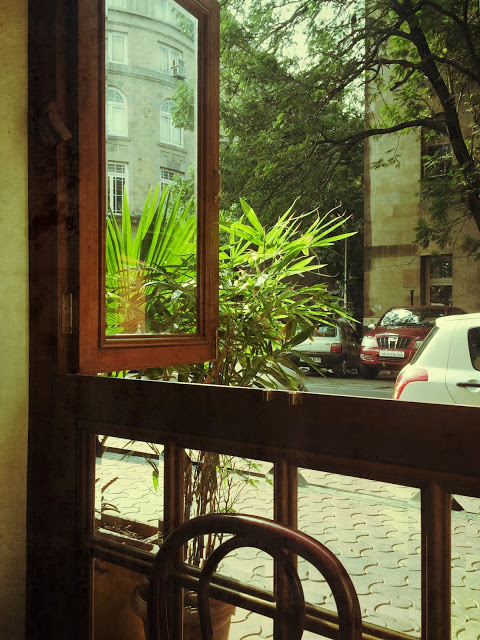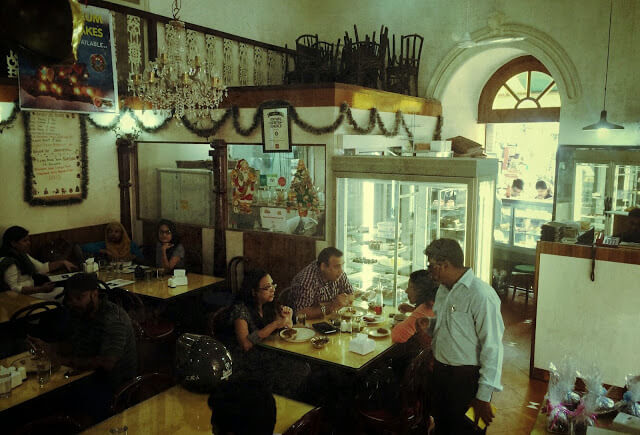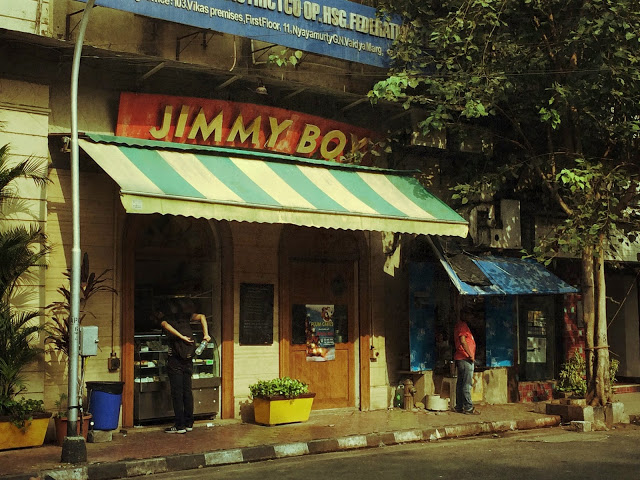 I love eating different cuisines (though being a vegetarian does make things very restrictive) and I think one of the best things about India, is the diversity of food that one can find from North to South and East to West. Every community has their own unique food, governed by climate, geography, religious beliefs and tradition. Parsis have been an integral part of Mumbai and the city remains one of the best places to sample their cuisine. Parsis love their meat and eggs. In fact a number of vegetables are combined with egg, like Potato Par Edu (potatoes with egg) and Bhendi Par Edu (ladies finger with egg). Though the options for vegetarians is limited, popular dishes like Dhansak and Berry Pulao are available in vegetarian versions.
I started with a vegetable puff, which was particularly good and a bottle of Pallonji's raspberry flavored drink. Somewhat of a Parsi icon, this raspberry flavored drink is available in only a few restaurants today. I did not fall
in love
with the sweet rose colored drink, but undoubtedly enjoyed sipping on it given it what was most people around me were drinking.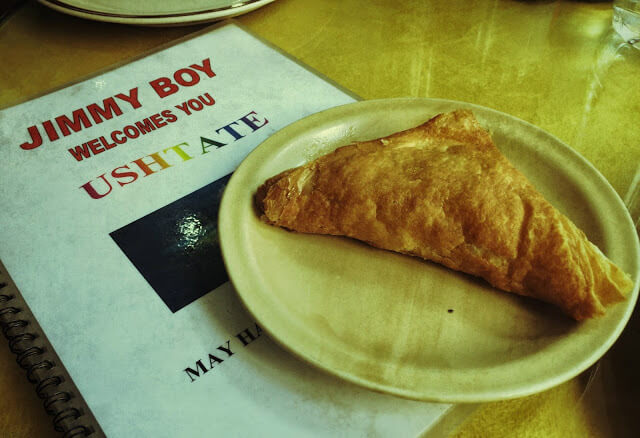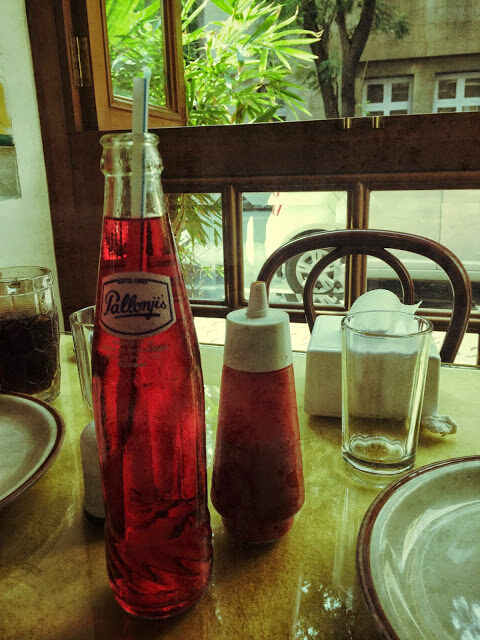 My husband who took us to Jimmy Boy had his eyes set on popular Parsi dishes like chicken Farcha and mutton Dhansak. Farcha is almost a Parsi version of a fried chicken. Dhansak on the other hand is a dish that combines brown rice (brown because of careful caramelization), with a thick mutton or chicken gravy and served with Kebab made of either chicken or mutton. (Not sure if the Kebab is a feature of a traditional Dhansak dish or just an addition by Jimmy Boy!)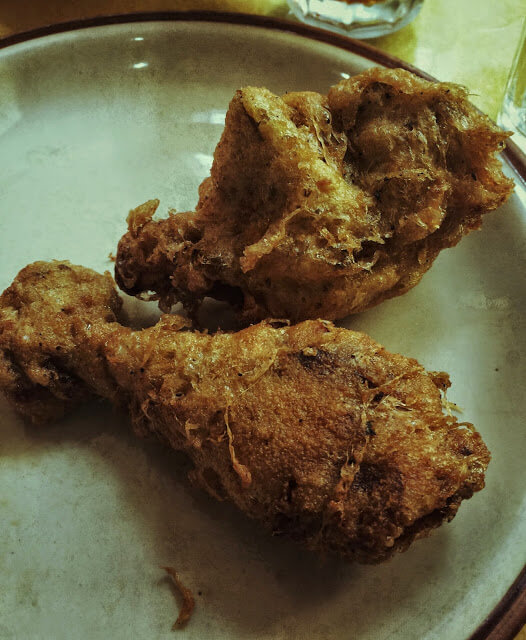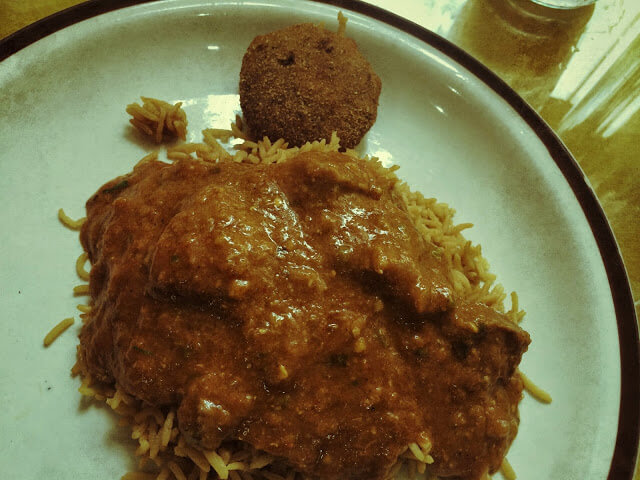 My mum and I were torn between whether we should try the Dhansak or the Berry Pulao, but the waiter who was taking our order recommended that we try the Berry Pulao as the Dhansak was on the blander side. The beautiful rice dish was a mixtures of rice, gravy, cubes of paneer, vegetables and topped with cashews, caramelized onions and tiny red berries – dried barberries – what gives the dish its name. The small serving size and great flavor, meant that we polished it off in no time.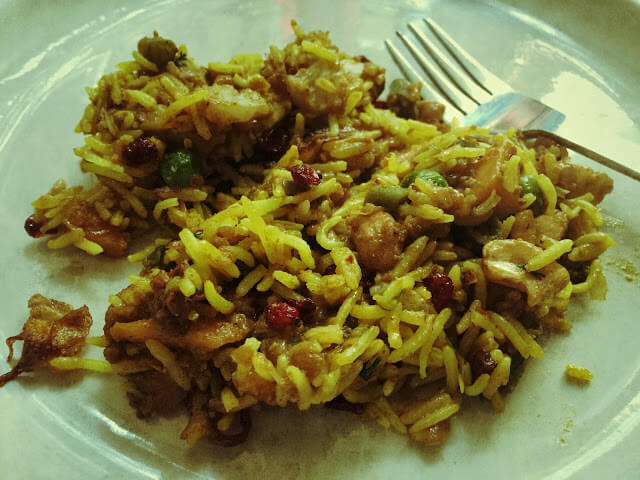 Jimmy Boy is very famous for its Lagan Nu Custard and we saw a whole new batch come fresh out of the oven. However, we gave it a miss and instead tried another old time favorite – the caramel custard, which was as delicious as it looked.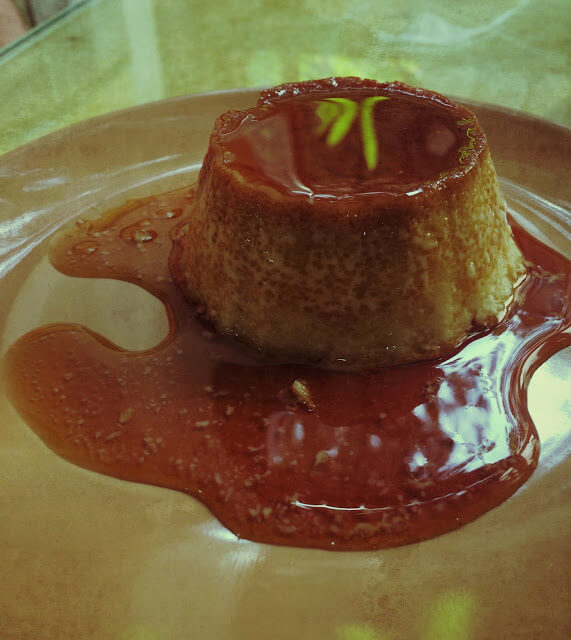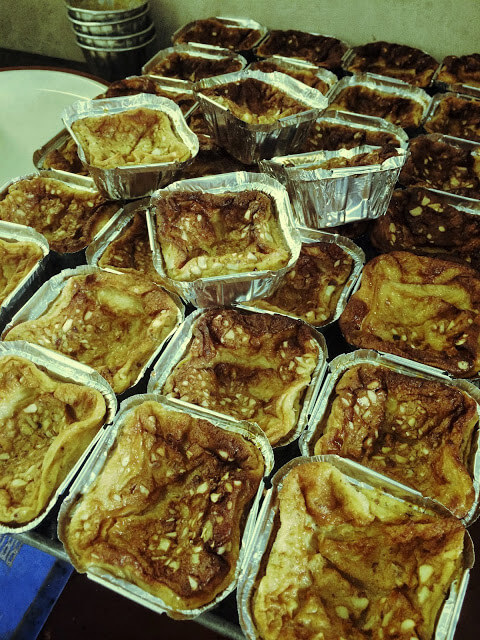 After my meal I was hoping to chat with the owner Aspy Irani, but he was not around, so guess I will have to go back to catch him another day! But I am not complaining, the Berry Pulao has left a lovely taste in my mouth!
***
Jimmy Boy, Vikas Building, 11, Bank Street, Opp Chetah Gate, Off Horniman Circle, Fort, Mumbai 400023