I started travelling as a child as my parents had wheels under their feet. Not all of it was exotic travel though. A lot of our trips were 2 or 3 day trips that involved visiting places of religious interest close to where we lived (needless to say my parents are religious). These were typically road trips, but they were a lot of fun.
Summer holidays meant longer vacations and also meant going further from where we lived. Before I turned 10, we had gone to Kashmir, which is a state in the Northern most tip of India and literally the other end from where we were in Tamil Nadu. But before I went so far within India, I had travelled outside the country, and my first overseas trip was to Hong Kong, Singapore, Thailand and the Phillipines.
My husband and I travel often with our 4 year old daughter. Our trips so far have been to places that we have wanted to visit, but travelling with our daughter meant we would favor destinations that were child friendly. Our trips have been a mix of those where we just wanted to sack out and those where we wanted to be out and about, exploring.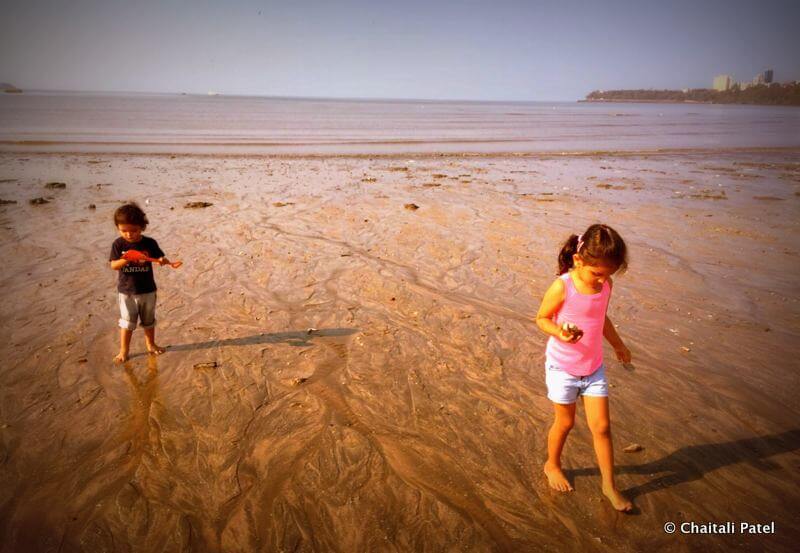 Our friends and family with children of all ages also travel frequently as do a lot of fellow Indians more than ever before. I have been wondering what it is that makes going overseas far more attractive than travelling within India with children, when there is so much to see right here all around us.
We have taken Anika overseas as well and will continue to do so, but I think its equally important that she sees as much of India as possible. What is it that tips the scale towards getting out of the country rather than within? Tourism boards across India are wooing local tourists like never before, and I wonder if something specific is being done to make it easier and a lot more attractive to travel with children within the country!
Most parents look out for some hygiene factors before they choose a destination. Some destinations score high on these factors and thus are popular as a result. What about the others and what can be done to make sure that our children see more of their country and have a great time doing so!
Access

Often the ease of getting to a destination ranks high especially for parents with very young children. Most destinations across India aren't directly accessible. A mix of flight / train and some amount of road travel is often required. A few hours on the road is hardly a big deal, but a few hours on bad roads can be tortuous!
Basic facilities
Last month we did a road trip from Ahmedabad to Udaipur. It was a relatively peaceful drive on good roads and we got to our destination in less than four hours. But during the whole time, I never took Anika to the toilet. This wasn't intentional but there just weren't any toilets along the way! We stopped midway for a quick chai (tea) but our stop was a small highway restaurant where the toilets looked like they should be best left alone.
I have been in this situation many times myself, sometimes just resorting to go outdoors behind bushes. India is a continent inside a country and given that half our population lives in villages with no access to clean water, I know expecting toilets like those found in more developed countries are a distant dream. But what about making basic facilities available en route to a handful of tourist destinations in India that get a sizable number of visitors!
Ways to engage children
As we spent 2 weeks in London this summer, I was just amazed at how every tourist attraction, historical or otherwise went out of their way to engage young children. As a child my parents took us to  temples small and big, some for their religious significance and others purely for their architecture and history. Unknowingly they sowed the seeds of love for history and culture which I cherish and treasure till date. But as a child I found these endless temple visits a tad boring at times.
History and places of historical interest need not be boring, we just have to find ways to engage children and make the whole experience a fun one. On a visit to Edinburgh Castle and Palace of Holyroodhouse this summer, I was amazed to see how they engaged children. The former had an open air demonstration of how to use shields and sticks to fight opponents –  open to participation both for adults and children, the whole affair was fun and filled with laughter. At the Palace of Holyroodhouse they were audio guides for children and a room where they could play, complete with coloring sheets and there were costumes like those worn by royalty that they could try on.
How lovely it would be to stroll through a palace like the City Palace in Udaipur and have story telling sessions for children in maybe Hindi, English and maybe another regional language.
Awareness
Countries like Singapore, Malaysia, Thailand, Hong Kong and the UK have done a fabulous job in promoting themselves as destinations perfect for the entire family. There are many places in India too which are great for the family, but I feel most people don't know too much about these places because little gets written about them.
Do you have ideas as how travelling within India can be made fun for children?