The chirp of the red vented bulbul drifted in loud and clear, followed by a faint echo, as the bird probably flew into the distance. Then there was deep silence broken by the occasional flutter of leaves and the sound of the wind. I found it very hard to get myself out of bed that morning, but the balcony and what lay beyond was just too irresistible to not go out and take it all in. Our room had a sprawling balcony, overlooking a valley flanked by the Sahayadri mountains. I felt pampered, I felt humbled and I felt blessed, all at the same time.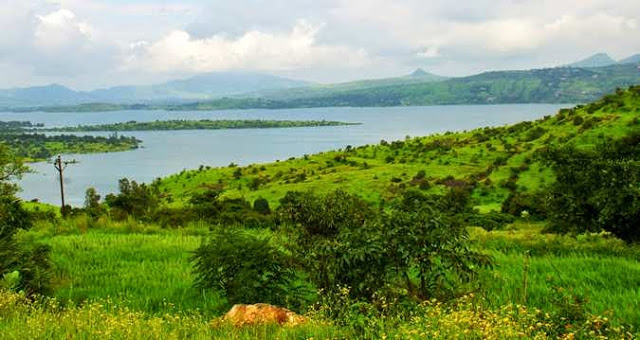 Every effort has been made to make the new Hilton Shillim Estate Retreat & Spa an ultimate luxe experience. Located in a private 3500 acre estate, the hotel is spread across 320 acres, complete with mountains, rolling meadows, waterfalls, small streams and unending stretches of forest.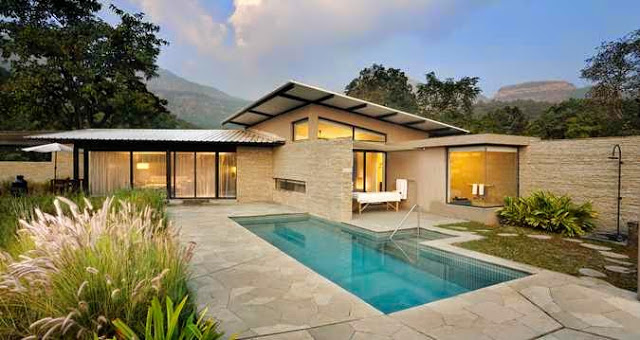 Each of the 99 villas offers a different view, you can choose between ones overlooking virgin forests, rice fields or bamboo forests. For some real indulgence stay at the Spa Pool Villas or the uber luxurious 3 bedroom Presidential Pool Villas. Needless to say, everything comes at a cost and at this specific hotel go with an open mind and open wallet!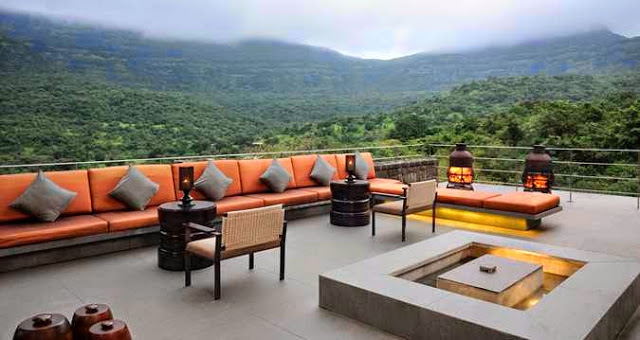 The retreat's mission 'to conserve, to sustain and to heal' has been incorporated into the architecture, food, services offered and in their award winning spa. Effort has been taken to ensure that the architecture and building techniques that have been used are as ecologically sound as possible. The hotel grows most of its vegetables and herbs, and sources the rest from local farmers from surrounding villages.
Apart from its fantastic location (just 2 1/2 hours from Mumbai and 1 1/2 hours from Pune), the beautiful surroundings and gorgeous rooms, there are a couple of things that really stood out for me – for one its a very child friendly hotel, wellness has been taken to a whole different level and the sheer number of fun things you can do as an individual, couple or together as a family. Imagine trekking up and enjoying a special picnic basket at the peak of a mountain or besides the Pawna Lake or by one of the many streams in the property!
Here are 4 reason why this hotel is a great one to go to with kids:
– All that you may need with a small child / toddler is available on request, such as cots and bottle warmers. High chairs are available in the restaurants and some of the public restrooms even have baby changing tables
– A babysitter can be arranged with an eight-hour notice
– There's a dedicated indoor play area for the kids when its raining outside or when they want a change from all the hectic outdoor activity
– There are a number of activities that the kids can enjoy right on the property such as horse riding and baking cookies with the hotel's chefs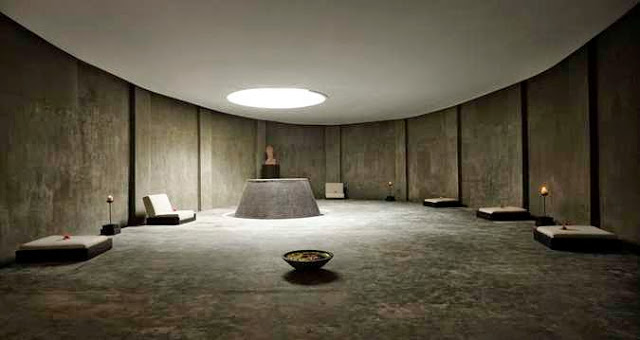 Given the dedicated 70 acre spa area, 150 treatments, special spa villas, a meditation cave, a yoga pavilion, The Green Room – a spa restaurant and a dedicated outdoor heated spa pool, its no surprise that the hotel won the Best Luxury Wellness Spa in Asia at the World Luxury Spa Awards.
As a family go cycling together, trek up the surrounding peaks, enjoy a picnic, learn cooking, get your hands dirty in some pottery classes, go paragliding, go horse riding or play some golf.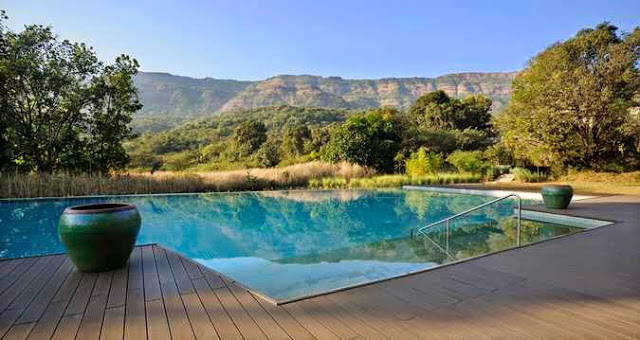 To tell you the truth we did none of the above. We just lounged around in our sprawling room and in the infinity pool overlooking the green hills. We were there for just one night and it was not enough to enjoy the hotel and everything on offer fully. If you are planning a visit, I will let you in on a secret – plan your trip when the monsoons are retreating… that's the best time to enjoy fun outdoor activities while ensuring you have a great monsoon holiday experience.
All photos have been taken from the hotel's website and none of these stunning images are mine!