Spent a Sunday morning walking around the streets of Calcutta (Kolkata still feels alien to my tongue). Here are a few images of the streets waking up to a new day. A more detailed post will follow. For now feast your eyes on one of the most picturesque cities in India.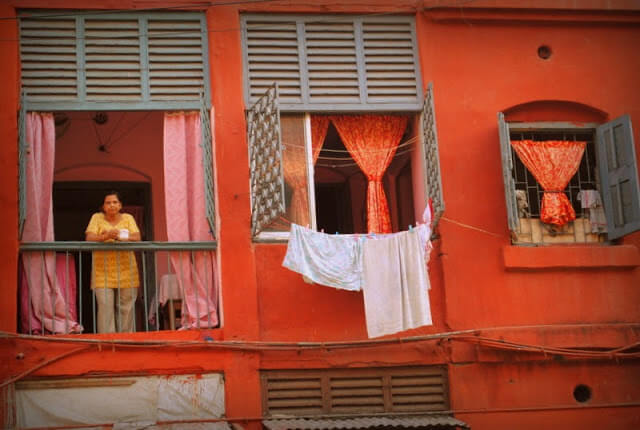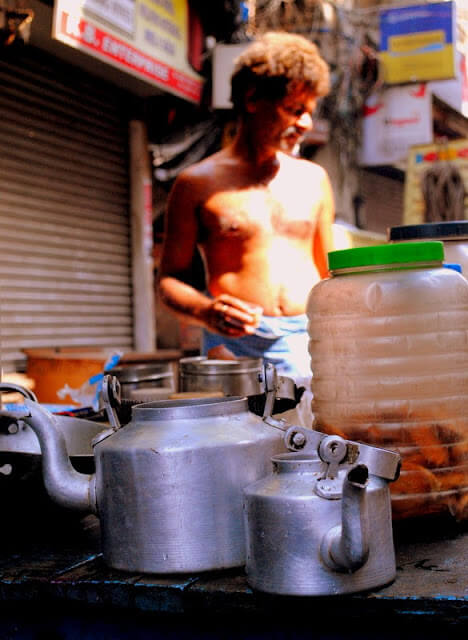 Every nook and corner of Calcutta has a chaiwala and they are masters of their craft. Had one of the best cups of chai on the streets that morning.
Halwa and poori anyone? Breakfast is meant to be the biggest meal of the day and what better way to start than to have some hot halwa with some soft poor is!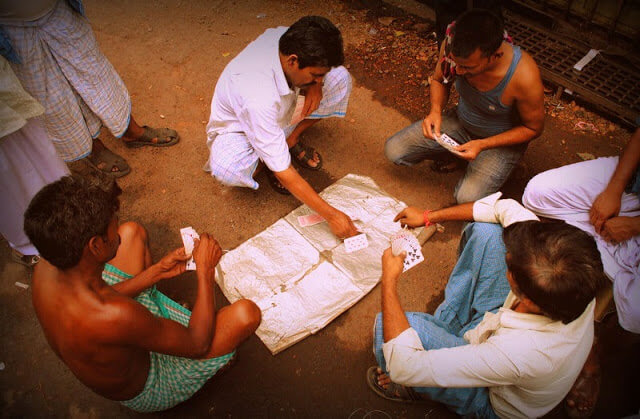 Never too early to have an adda… Calcuttans love their taash!
Do you have any special memories of Calcutta in the mornings?