As a family we have made a shift towards eating more healthy food and this means we have started including a greater portion of millets in our everyday diet. I don't know how much of what we buy is truly organic, but yes that label finds favor with us. I also try and seek fruits that have a lower carbon foot print as far as possible, which means I am more biased towards fruits that are in season and that have been produced in India (we are a large country and produce a lot of variety of fruits).
My husband we suspect has a gluten allergy and now when we travel, we have started carrying red rice with us, which is rather fuss free to cook. When we went to Orange County, Kabini (OCK) we did not carry red rice and were curious to see what OCK would provide if we requested for a relatively gluten free meal.
As soon as we checked in while we waited for our rooms to get ready, we had lunch and much to our surprise there was an entire counter dedicated to green food – food that belongs to the region and that has been locally sourced. Vegetables, milk and eggs used in these preparations haD been sourced from a 50 km radius. All other ingredients were sourced from a store in Mysore that stocks certified organic products. This has been adopted with a dual purpose, one of reducing the food miles of the produce that is used as well as of providing support to local agriculture.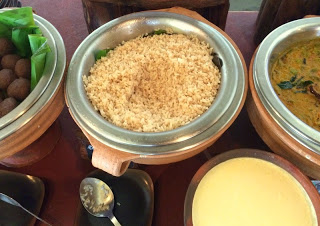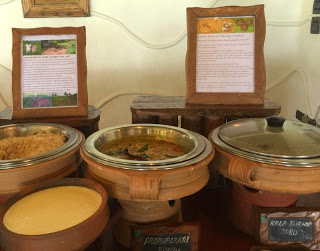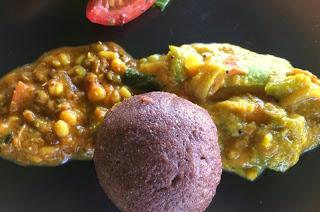 Both at lunch and dinner the counter had one millet preparation and red rice served with a variety of vegetables and pulses cooked using local recipes. The food was mouthwatering!
If you are a someone with specific food requirements OCK won't leave you wanting!
***
If you are wondering why all this fuss about millets, click here.