Walking through markets in a new city or town are the best way to experience local life and customs. It also gives you a chance to interact with the locals. The colors, textures, sounds and smells are at times overwhelming, but the experience is just fabulous.
In Kota Kinabalu, we were staying at the Le Meridian hotel which is right across the famous Filipino market. On both nights that we were there, we walked through the market after dinner while it was buzzing and full of action. The market or pasar as it is known in Malay, is located right on the waterfront of the city. Divided into different sections, the market is not very big and you can easily walk from the wet section, through the vegetable and fruit section to the eating area.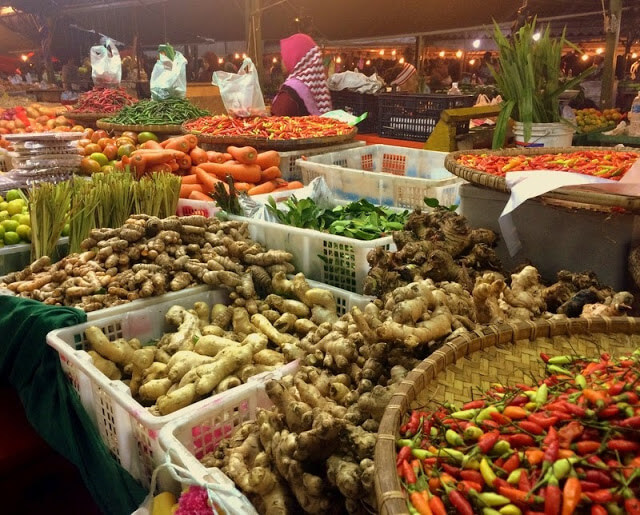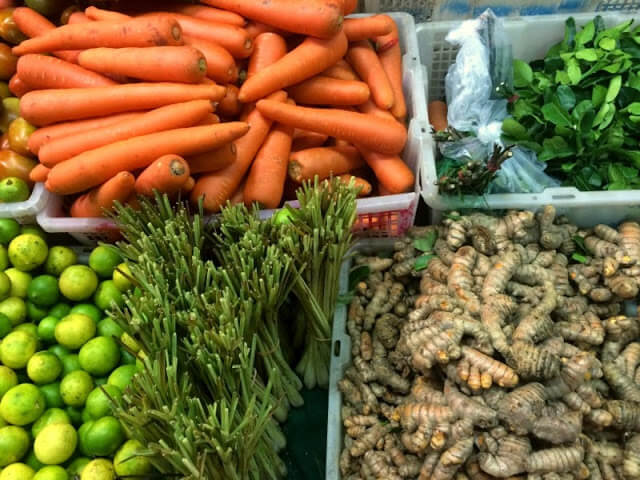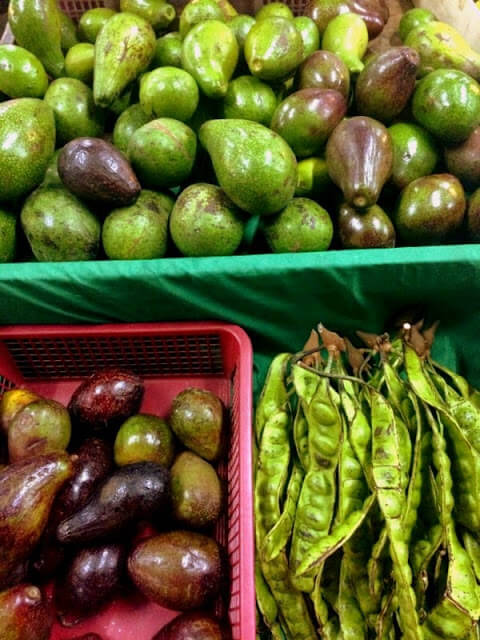 There was an amazing array of vegetables on sale. There were so many that we couldn't identify. The vendors are friendly and don't object to being photographed. At most they just turn away!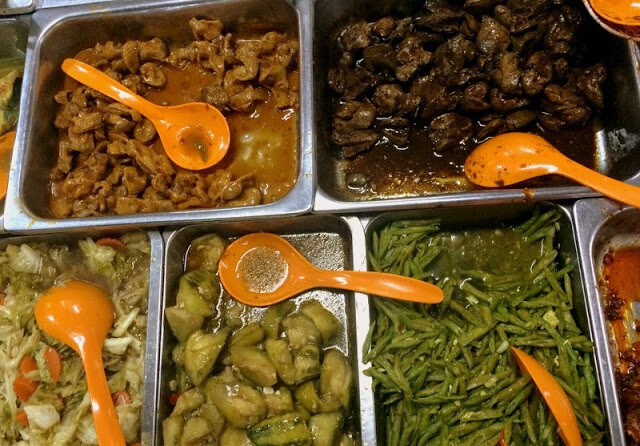 After the food section is a handicraft market, where you will find every possible Malay souvenir! So if you are looking at gifts to take back for family and friends, this is a good market to visit. We managed to visit it at our 3rd attempt, as the market starts to close by 6:00 p.m. The easiest way to find this market is to look out for tailors who sit right outside the makeshift structure doing alterations.
Right across the market, adjoining our hotel were rows of stalls selling jewelry, shoes, clothes and other knick knacks. Malaysia is an Islamic state and most local women wear a Tudung (meaning cover) or Hijab. Its fascinating to see most women coordinate their clothes with matching Tudungs and accessorize them with bejeweled pins and brooches.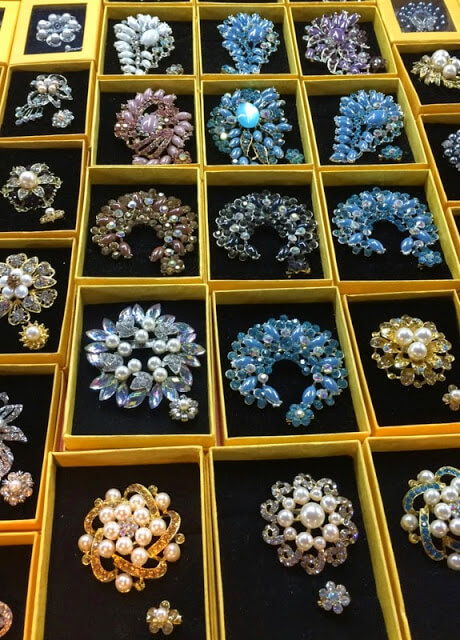 Do you always visit local markets when you travel?