As part of the trip to Malaysia with Tourism Malaysia in March this year, we were taken for a visit to the Felda Hot Springs Residence. Hot springs are quite a fascinating phenomenon and are commonly found across Peninsular Malaysia. Ground water gets heated when it comes into contact with magma or molten rock inside the Earth's surface, the pressure then forces the water to rise and form a hot spring.
Apart from the comfort that one gets by soaking themselves in hot water, the water is said to have numerous therapeutic properties and provide relief to those suffering from Arthritis, Insomnia, stiff joints, Rheumatism, spinal injuries and respiratory problems.
Felda Residence Hot Springs nestled amidst lush green forests, cold mountain streams and hills, is very popular with the locals. The 6.5 hectare property has a specially designed free flowing hot water swimming pool and a therapeutic park. You can spend a day here or stay longer in one of the villas, some of which come with their own private hot spring pools.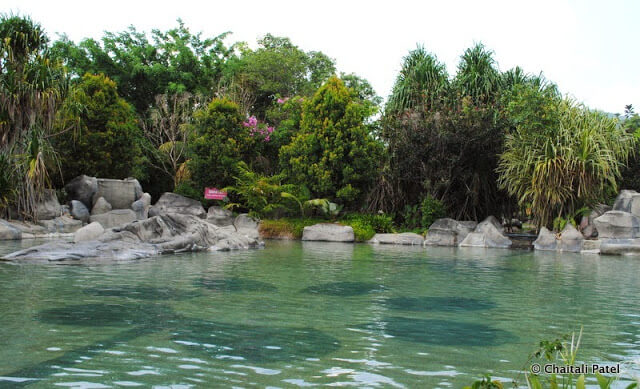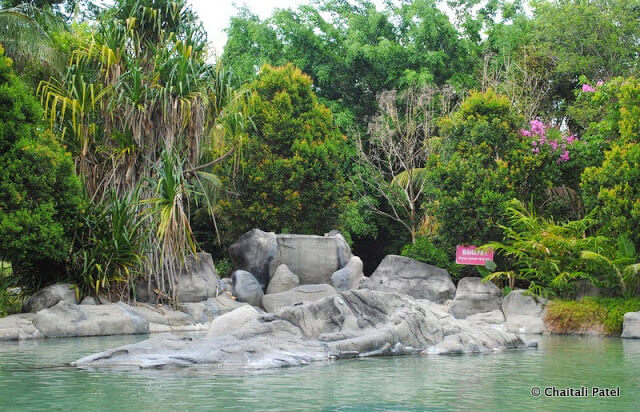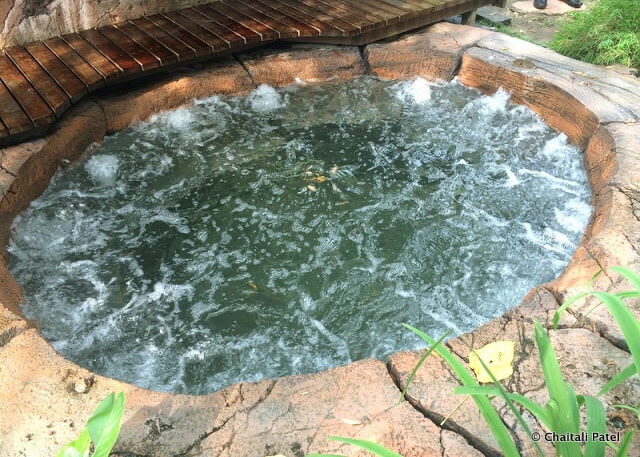 It was an interesting experience seeing the local people enjoy the natural hot springs. We even saw a couple who had come there to get married!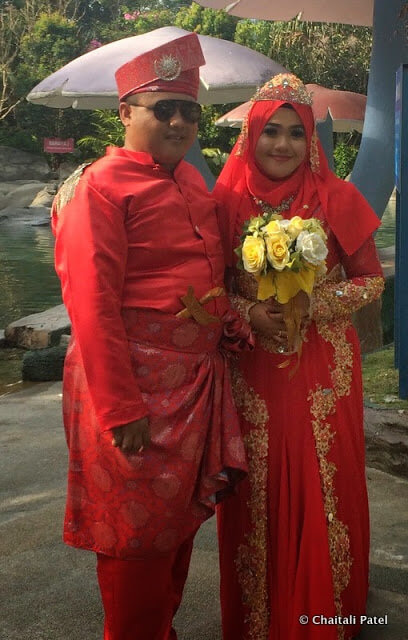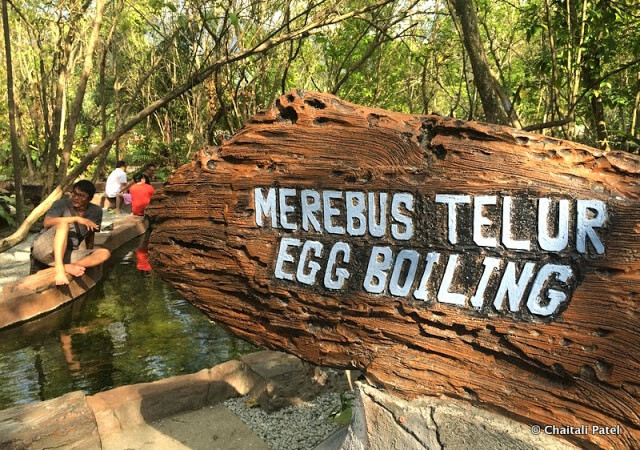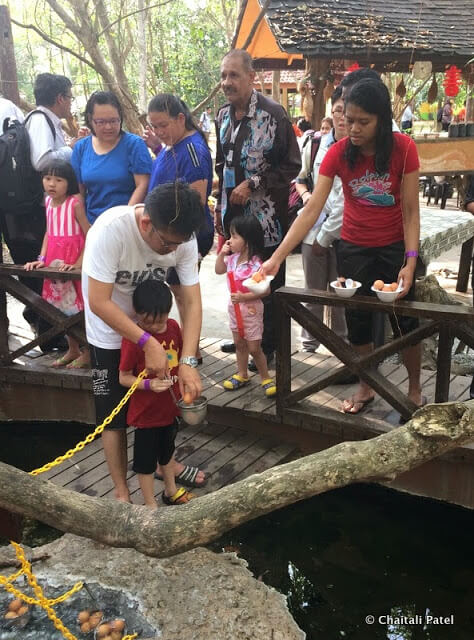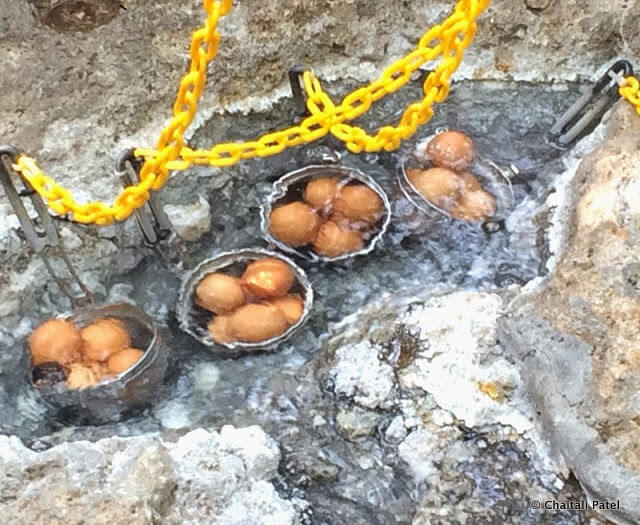 A popular activity here is to boil eggs by immersing them in the hot water for 5-7 minutes. Children seemed eager to have a go and were excited watching the eggs boil. People either carried their own eggs from home or bought them there. Five eggs cost about RM 2.
The only thing that left me feeling a bit confused is the inclination of getting into hot water in really hot weather! I guess the outcome must just be so amazing that the heat is not a deterrent!
***
I visited Felda Residence Hot Springs courtesy Tourism Malaysia