The first time I walked into Cafe Samovar turned out to be a momentous day in my life. I had just interviewed with BBC World at Nariman Point (a job that I eventually got and that marked a big career move for me) and had another interview that side of town. It made no sense going home and so I decided to make the most of my time in South Mumbai. I walked into Jehangir Art Gallery looked at the many exhibits on display that day and then decided to try out this nondescript cafe at the back overlooking the lawns of the Prince of Wales Museum. It was April and Mumbai was reeling under the summer sun.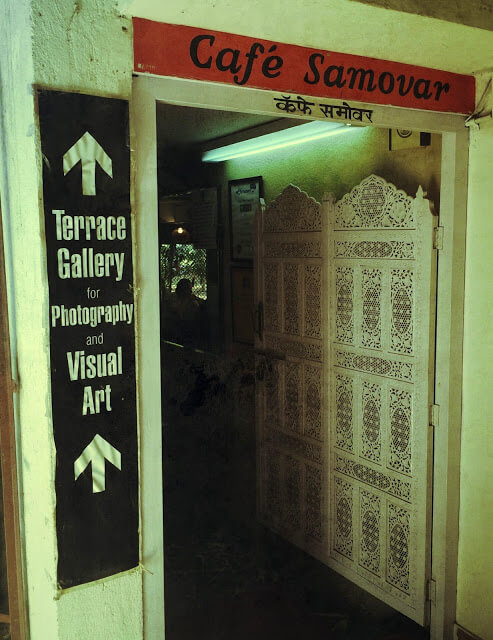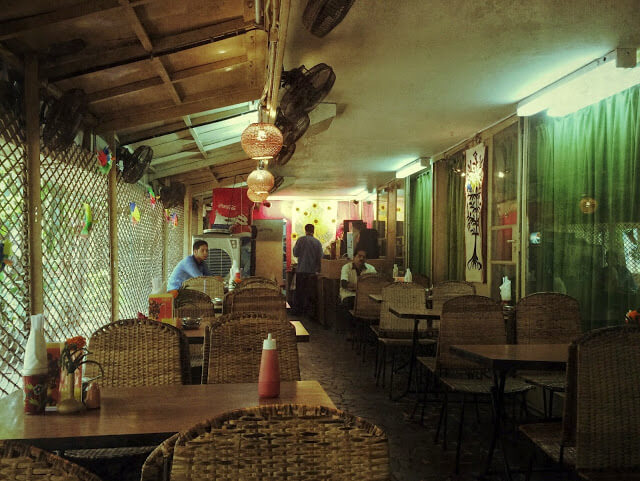 As I sipped on my cold and delicious chaas (buttermilk) old style wall mounted fans whirred blowing air in all directions. The cafe itself is a narrow corridor with rows of tables and chairs on either side. The table setting is fairly fuss free with a simple floral arrangement, a steel glass with tissues, salt and pepper shakers and 3 steel bowls with some lip smacking green chutney, pickle and tamarind chutney. I can't remember what I ate that day, but remember that whatever it was, was very good!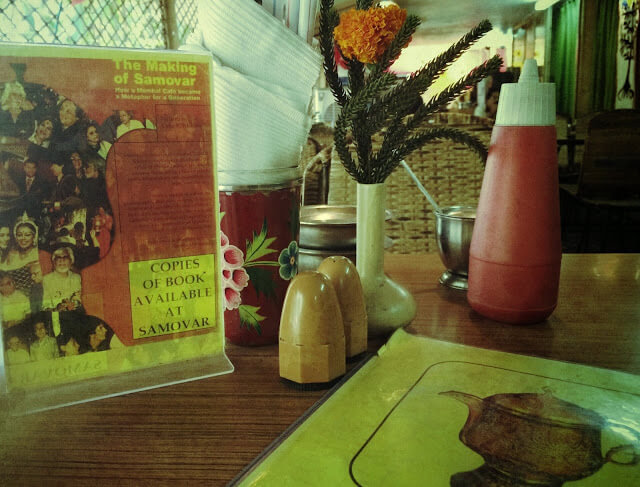 Ten years later as I had another meal at Samovar a few weeks ago, it felt like time had stood still. The same fuss free tables greeted me, as did the same highly efficient but rather reserved waiters. I ordered a seasonal speciality – sarson ka saag and maki ki roti (a leafy vegetable curry served with rotis or flat bread made of corn). The food was fresh and delicious.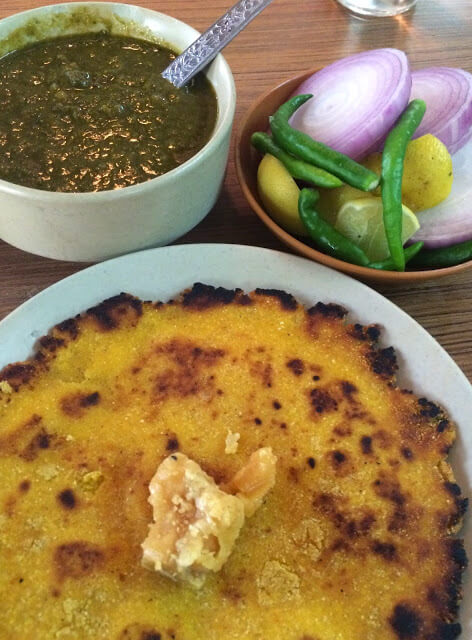 What started out in 1964 as a place where creative minds can meet and chat by Usha Khanna and Soli Batlivala, has over the years hosted some of the biggest names in India's art scene like M F Hussain, Anjoli Ela Menon, Jatin Das amongst others and famous Bollywood personalities like Amitabh and Jaya Bachchan. Today there's a coffee table book for sale titled – Samovar: How A Mumbai Cafe Became A Metaphor Of A Generation, that chronicles all significant events that have made Samovar the institution that it is today.
It's a strange coincidence that the day I chose to write about Samovar, also happens to be the day when news has come in of the Cafe having lost its battle to continue on the Jehangir Art Gallery premises. After a long drawn battle for survival, one the Cafe has managed to win on most occasions, is now drawing to its finale with the Cafe facing closure.
For me Samovar is a reflection of Mumbai itself – a not too big space, where the food is fantastic and reasonable, where anyone can walk in, where people struggling to make it gather, where dreams are made and shattered.