As I write out my bucket list for 2014, I can't help but feel like I am following a fad. Everyone seems to be making a bucket list these days. But its not such a bad thing! I think this list will drive me to actually achieve some of the things that I put down and it just gives me the license to dream and to wander in thoughts and words. Well March is technically not the start of the year, but its early enough I think.
So here's my wish list (some of which I have already started doing)
1. Go up to the hills in Northern India – the last I went up to the hills was in 2007, on a trip to Leh – Ladakh. There's this yearning to feel the fresh mountain air against my face, to see unending stretches of green, listen to small mountain streams gurgle under the sun and just sit back and enjoy the laid-back life that is so typical of the hills.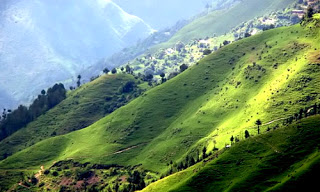 2. Do a turtle walk – A group of volunteers collect turtle eggs and relocate them to a safer place till they hatch. Once the eggs hatch, the volunteers then release them safely into the ocean. These walks happen along the coast during the nesting season. Such turtle walks have been happening for years in my hometown of Chennai (or Madras as I shall always call it), Tamil Nadu. I have never managed to go on one all these years.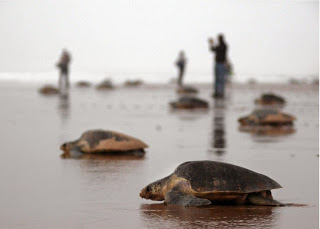 3. Visit the Golden Temple in Amritsar, Punjab – There are places that just call out to you at a particular point in time, and the Golden Temple is calling out to me very, very loudly as of now.
4. Go on more walking tours – I think they are a fantastic way to explore a new city or even one that you have been to several times. As I now travel with my daughter and husband, aimless wandering down streets (which I absolutely adore) is a luxury. Walking trips though not aimless, at least get me out on the streets. I have done 2 walking tours this year, a fun one in Kuala Lumpur titled 'Eat, Pray and Love' and a night heritage walk in Ahmedabad, Gujarat. Read about the later here.
5. To see the elusive pride of India, the Royal Bengal Tiger – I love watching wildlife shows and a lot of tiger ones have been filmed in Ranthambore, Rajasthan. The majestic beast ambling in the mysterious forests through moss covered ruins, makes for a heady concoction and one that I would absolutely love to experience.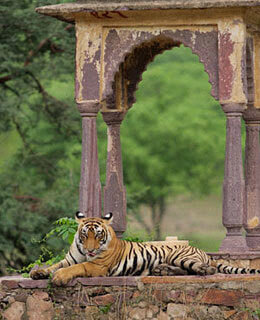 This is an evolving list and maybe I will add to it as I cover some of the above and broaden my horizons along the way.
Do you always have a travel wish list for every new year that you welcome?
Note: None of the images have been taken by me. Here is where I have taken them from a) himachal-pradesh-tourism.com b) From the article titled "Walk them home to safety" on go-nxg.com c) travel andleisure.com