Taking your children into the wilderness is bound to be nerve-racking for any parent, so it was with trepidation that my husband and I set off to Malaysian Borneo, with our two-year-old daughter, Anika, and four-year-old nephew, Ved. But we needn't have worried; it turned out to be the family holiday of a lifetime.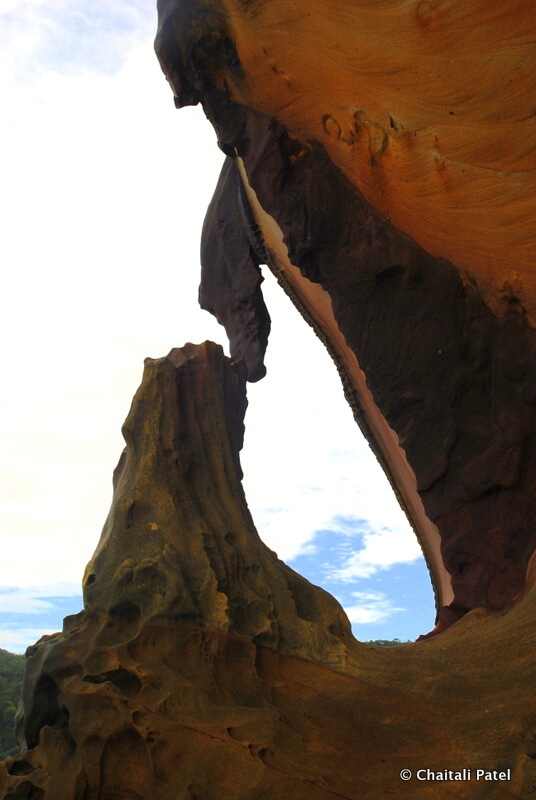 Sarawak and Sabah, the two states in this part of Borneo, each offer travellers a unique experience. While the former combines culture and history with city life and adventure, the latter has virgin beaches, fantastic snorkelling spots and a chance to see orangutans and turtles in the wild. Either choice is bound to make the entire family fall in love with Borneo.
SARAWAK
At about 1.24 lakh sqkm, Sarawak is a large state, rich in cultural heritage and wildlife. The easiest way to explore it with your kids is to make the capital city of Kuching your base. Here, there are some great hotels for families, such as the Hilton Kuching. Built on the waterfront of the Sarawak River, this child-friendly hotel is within walking distance of many of the city's key attractions, has a special kids' menu (fish and chips, pizza, spaghetti bolognaise, smoothies, milkshakes, ice cream), babysitting services and a swimming pool just for children. There are a number of playgrounds in nearby malls, such as Plaza Merdeka, The Spring and CityONE Megamall. Another good hotel option is Merdeka Palace Hotel & Suites, which fronts the beautiful, grassy square, Padang Merdeka, and has a playground on the eighth floor.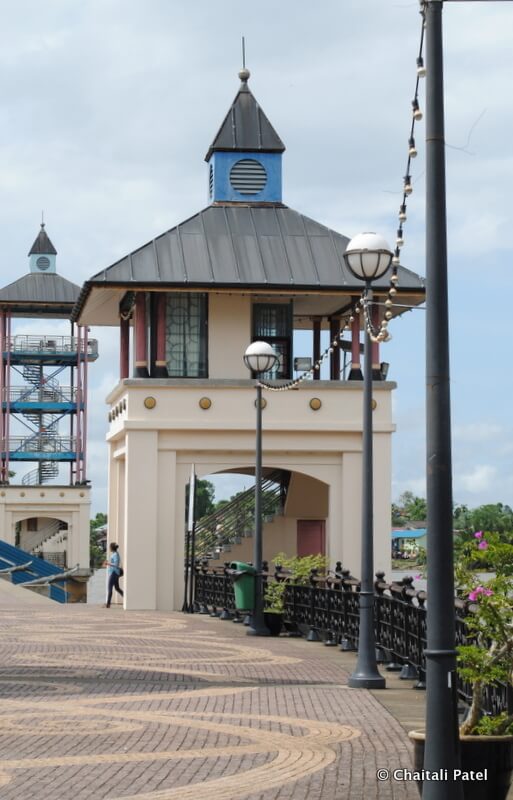 A cruise down the Sarawak River, following in the footsteps of English adventurer Sir James Brooke, who arrived here in 1839, is a great way to get a feel of Kuching's history. The Sultan of Brunei gave Brooke the title of Rajah of Sarawak for helping quell tribal rebellions; during the century of Brooke rule, Kuching prospered and became the glorious city that it is today. The cruise will take you past magnificent structures from the Brooke dynasty, the Parliament building and traditional Malay fishing villages. It's a chance for parents to relax and for kids to enjoy playing pirates or warriors.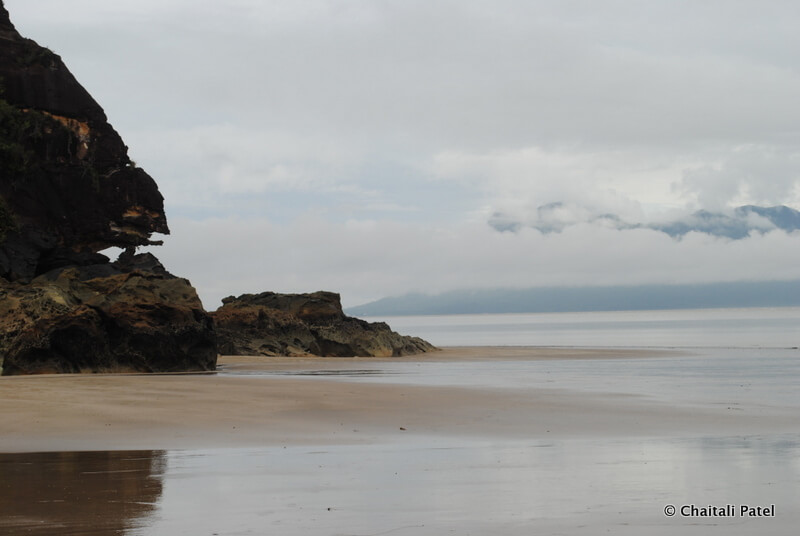 After the river ride, amble along Kuching's beautiful waterfront to discover the city's glorious history at your own pace. The 1km-long tree-lined esplanade has plaques installed along it, providing information about interesting buildings and events. And the food stalls, playground and boats on the river will keep kids entertained, as will the various museums. At the Cat Museum (+60 82 446 688), they can gawk at about 2,000 feline artefacts. 'Kuching' actually means 'cat' in Malay, so a stop-off here seems compulsory. When you need a break from culture, head to the quaint riverside James Brooke Bistro & Café. While waiting for your fruit juices and spring rolls, you can browse the magnificent coffee-table books on Borneo or play a game of chess.
Once you've explored all the city's attractions, you don't have to roam too far to reach the jungle. Your hotel's travel desk can arrange a trip to Bako National Park, which is 37km from Kuching, on a narrow piece of land jutting out into the South China Sea. It can only be reached by a 45-minute drive to Kampung Bako village, followed by an adventurous 30-minute boat ride. This may seem daunting, but if you can steel your kids (and yourself) for the ride, Bako will reward you the moment you set foot in it, with its awe-inspiring rock formations on the beach and forests that reverberate with animal life. A short guided walk around the park headquarters alone can yield sightings of long-nosed proboscis monkeys, wild boar, long-tailed macaques, silvered langurs and water monitor lizards. And for families with older children, there are many longer jungle treks available. Most hotels are happy to pack a picnic lunch for you to enjoy in the park.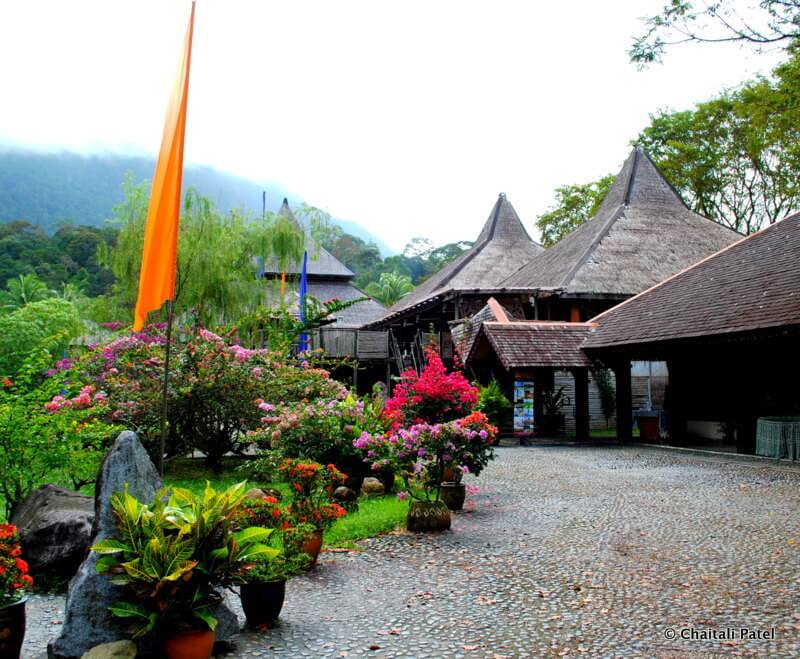 While proboscis monkeys are a big draw at Bako, it's the rafflesia, the world's largest flower, that brings people to Gunung Gading National Park, a two-hour drive from Kuching. To see the plant in bloom is rare, as it has no fixed flowering season. While the sheer size of the flower is awe-inspiring, do keep in mind that a rafflesia in full bloom emits a foul odour.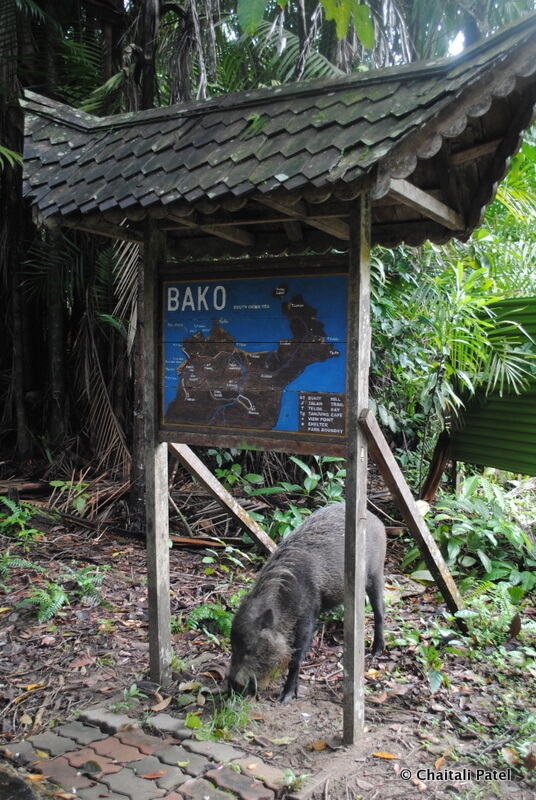 Everyone who goes to Borneo dreams of seeing an orangutan in the rainforest. But without trekking miles through uncharted terrain—not an ideal plan if you've got quarrelsome kids in tow—your chances of seeing one in the wild are almost as slim as of seeing a flowering rafflesia. Your best bet in Sarawak is the Semenggoh Wildlife Centre, a half-hour drive from Kuching. You're most likely to see these semi-wild, endangered great apes during the feeding sessions, which take place at 9am and 3pm.
An hour's drive north of Kuching will bring you to the Sarawak Cultural Village, where the 'Living Museum' is home to 150 people who demonstrate the handicrafts and cultural heritage of Sarawak's diverse tribes. The kids will love the traditional homes, the elaborate costumes and the local games. Even better, they can try on the finery, complete with blowpipes and shields. There's also an excellent 45-minute theatre performance daily at 11.30am and 4pm.
Once you've had your fill of history and wildlife, spend some time at a resort on one of the sandy beaches north of Kuching. Damai Beach Resort has two pools each for children and adults, a tennis court, mini-golf, table-tennis, beach volleyball and a Kids' Village with tree houses, board games, storybooks and a mini playground. And while the children mess around building sandcastles on the private beach, you can relax at the Borneo Odyssey Spa. Another good option is Damai Puri Resort & Spa, which also has a kids' club, a gorgeous stretch of white sand and two swimming pools.
SABAH
To experience the best of Borneo's coastline—along with some great snorkelling, trekking and wildlife—there is no better place than Sabah, the northern state of Malaysian Borneo. Its capital city, Kota Kinabalu, makes for an excellent base from which to explore the region. You can't go wrong with the city's two Shangri-La properties. At Tanjung Aru Resort & Spa, it'll be difficult to get the children out of the 21,530sqft pool, with its play area, featuring huge water slides and battle stations with water-balloon launchers. The hotel's Kids' Club has professional, English-speaking staff and a babysitting service, so you can book a long, luxurious pampering session for yourself at CHI, The Spa without feeling guilty. The hotel offers an incredibly fun and varied range of activities for kids on an hourly basis, such as card-making, biscuit-baking or a treasure hunt—you'll be forgiven for being tempted to join in. And on Friday nights, from 6pm to 10pm, there's a party for four- to 12-year-olds. Meanwhile, at Rasa Ria Resort, in addition to most of the above, there's also a 64-acre nature reserve, which is home to orangutans, long-tailed macaques, civets, monitor lizards, fruit bats and 63 species of bird. You can explore the reserve on guided walks, and older children can get involved in conservation efforts by assisting the rangers with their daily tasks.
Both properties have beautiful private beaches, but you can also easily explore nearby islands and bays for some off-the-beaten-track snorkelling. Your hotel can arrange a day trip to the Mantanani Islands, an hour's drive and a 45-minute boat ride away from Kota Kinabalu. These three isles have white-sand beaches, crystal-clear water and riotously vibrant marine life, including some lovely coral reefs. You could even set out on a guided two-day adventure trek to the summit of Mount Kinabalu, in Kinabalu National Park, a UNESCO World Heritage Site. At 13,435ft, it's the island's tallest peak (fun fact: it's also the highest point between the Himalayas and New Guinea). With its granite peaks, often veiled in cloud, it's a magical climb and a great family bonding experience.
For more jungle and wildlife adventures, leave Kota Kinabalu behind and catch a 45-minute flight to Sandakan, in eastern Sabah, for a few days at the Sepilok Orangutan Rehabilitation Centre in the Kabili-Sepilok Forest Reserve. As at the Semenggoh Wildlife Centre, the best time to observe the orangutans is during their feeding times (10am and 3pm daily). Stay at the comfortable, child-friendly Sepilok Nature Resort, within walking distance of the centre. Combine a visit to Sepilok with a few days on Turtle Island in the Sulu Sea, just 40km north of Sandakan. Here, you can witness endangered green and hawksbill turtles laying eggs and watch the hatchlings make their way into the ocean, an incredibly heartwarming sight. The island is a magnificent example of wildlife preservation and a trip here is a great way to introduce your children to hands-on conservation efforts.
Taking your family into the wild jungles of Malaysian Borneo, may seem like a daring move. But it's one worth making; whether you choose Sarawak or Sabah (or both), it's guaranteed to give you memories to last a lifetime and leave all of you yearning for more. Children should grow up listening to tales of the forests and its magnificent creatures, exploring the wonders of the natural world, learning how to respect the varied life forms on Earth—and what better way than a trip into the wilderness to make their childhood fantasies come alive?
BORNEO WITH KIDS: TIPS AND TRICKS
A good insect repellent is a must when visiting any national park.
Carry toilet paper and antibacterial hand wipes; washrooms tend to be quite basic outside of big hotels.
Malaysian food is available at canteens and cafés, but if your children are fussy eaters, it's best to carry a packed lunch from your hotel.
Borneo's weather is unpredictable, with rainfall throughout the year. Raincoats, a spare set of clothes and an extra bag for wet clothes are handy if you get caught in a sudden downpour.
Pack light, cool clothing that is suitable for the heat and humidity, and neutral colours for the jungle.
Most national parks aren't stroller-friendly, so if you're travelling with babies and toddlers, carry a sling.
Getting there
Fly to Kuching or Kota Kinabalu with Malaysian Airlines (stopover in Kuala Lumpur) or Malindo Air (stopover in Kuala Lumpur) from most major Indian cities.
When to go
The best time to visit is March-October (though do keep in mind that Borneo gets rain throughout the year).
***
Published in Conde Nast Traveller India in the August – September 2014 issue. Read it online here.