Malaysia is a fascinating country with rich bio diversity and magnificent landscapes that vary from rugged mountains to verdant rain forests to pristine beaches and gigantic caves

. If you looking for an active holiday the country won't disappoint

. In fact there are a number of fun, adventurous and thrilling ways to experience Malaysia's abundant natural beauty

. 
– Jungle Trekking
Malaysia is one of a handful of countries in the world that boasts of a large tropical rain forest cover
. These forests are teeming with life and are home to a variety of exotic and protected plants and animals, many of which are endemic to the
country.
The landscape varies from swampy mangroves, dipterocarp rain forests, montane hillscapes to extensive river floodplains
.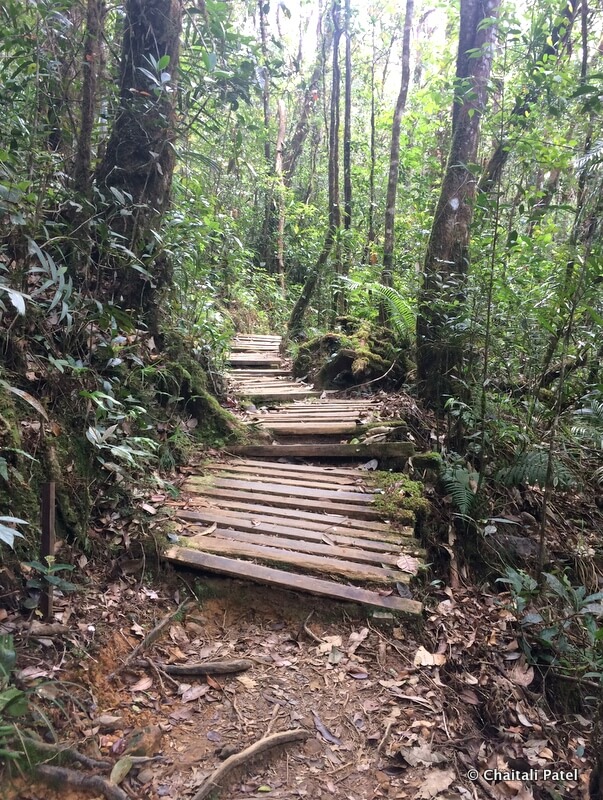 There's no better adventure then heading right into the jungles and letting her take over you, and i
n Malaysia the jungles are always close by
. 
Teman Negara, the world's oldest rain forest estimated to be 130 million years old is found here
. 
If you are travelling with children you can try exploring the jungles through one of the many simple trails in forests located close to the urban 
centers. And if you are looking to literally get lost in the jungle then you can go on week long treks through the jungle, coming face to face with the indigenous tribes of the area
. For those looking for some high level adventure combine jungle trekking with river expeditions
. 
Don't miss out on trying the hugely popular canopy walks, where you walk several meters above the forest ground on suspension bridges suspended between trees
.
 You can try this in Taman Negara as well as in Kinabalu National Park
.
– Mountain Climbing
Malaysia may not have the highest peaks in the world, but scaling some of the mountains in this small country will give you a chance to discover the diversity and uniqueness of its natural landscape, starting from tropical rain forests in the lowlands to mountain vegetation at higher 
altitudes.  With river crossings and gushing waterfalls along the way, this is definitely not going to be a quite trek! 
For those looking for easier treks, Peninsular Malaysia's main range may be a good bet
. And for those looking for more challenging peaks, those in Malaysian Borneo won't disappoint
.  Mount Kinabalu in Sabah, Borneo, is the highest mountain in Malaysia, and one that attracts thousands of climbers every year
.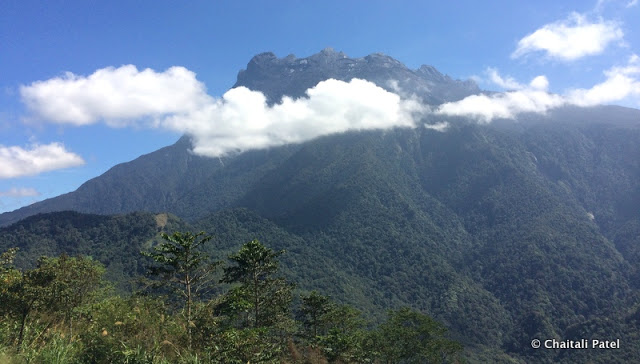 Mt Kinabalu, Sabah
For those looking for an adrenalin rush, try scaling the rock face of Mount Kinabalu on the world's highest Via Ferrata
.
 Italian for 'Iron Road', its a route that is secured with handrails, ladders and cables
.
A rugged landscape offers many opportunities for rock climbing enthusiasts
.
While rock climbing is relatively new in Malaysia, its popularity is only growing and there are several climbing venues to be explored and mastered
.
Peninsular Malaysia has limestone outcrops, while Sarawak has limestone crags and sandstone mountains, and Sabah has some big alpine granite walls
.  
Kuala Lumpur has some popular climbing sites around, namely Batu Caves and Bukit Takun
.  
– Cave exploration
Caving or spelunking is a popular activity in Malaysia given the country's many limestone caves
.
  Caves can be divided into two broad categories, that is adventure caves and show caves
.
  Druken Forest Cave and Legan's Cave in Gunung Api, Sarawak offer tremendous adventure
.
 Show caves such as Deer, Lang, Clear Water Caves in Mulu National Park give visitors a chance to experience caves and their fragile ecosystems by walking 
through well marked out paths
.
– River cruising
For the adventurous cruise down some of Malaysia's magnificent rivers and wetlands with nothing but the jungles to give you company
.
  Riverine and mangrove habitats are home to a large number of flora and fauna; and waterbodies are the best place to spot animals as they come to drink water or just to cool themselves off
.
One of the most popular cruises is a two-hour upriver cruise from Tembeling Jetty to Kuala Tahan in Teman Nagara, Pahang
.
 Sungai (Malaysian word for river) Selangor, which is just two hours away from Kuala Lumpur is famous for its vast colonies of fireflies
.
  A night time cruise here lets you enjoy the magnificence of a thousand flickering lights
.
To spot the endangered orang utan in the wild, your best bet would be to cruise down Borneo's longest river – Kinabatangan in Sabah
.
– Diving
Malaysia is blessed with one of the world's richest marine environment, including coral atolls, fringing reefs and barrier reefs
.
 Corals can flourish only in stringent conditions, such as warm shallow waters where sunlight penetrates about 100m and where there are warm currents
.
 These organisms have formed an unique ecosystem that are very fragile
.
 They are a vital breeding and feeding ground for over 4000 species of fish
.
You can go diving in one of the many marine national parks found across Malaysia, the most popular being Sipadan
.
  Legendary marine explorer, Jacques Yves Cousteau – considered to be the founder of modern day diving, on his visit to Sipadan in 1988 commented: "I have seen other places like Sipadan before
.
.
.
  48 years ago
.
 Now we have found again an untouched piece of art
."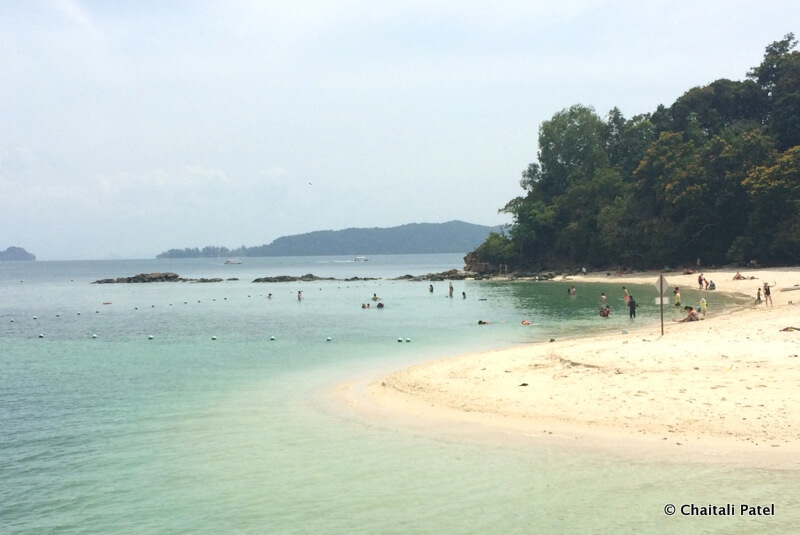 Tunku Abdul Rahman Park, Sabah
If diving is not a sport you enjoy, you can go snorkelling or walk on the sea bed to experience the magic of the underwater world
.
Useful links to plan your trip:
Tourism Malaysia – http://www.tourism.gov.my
Department of Wildlife and National Parks – www.wildlife.gov.my
Sabah Tourism Board – www.sabahtourism.com
Sabah Parks – www.sabahparks.org.my
Sarawak Forestry – www.sarawakforestry.com