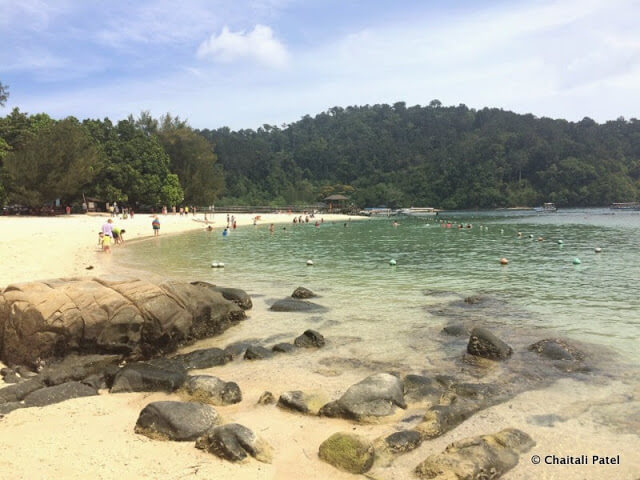 A visit to Kota Kinabalu, the capital of Sabah, would be incomplete without taking some time out to enjoy the pristine beaches and crystal clear waters on one of the five islands of the Tunku Abdul Rahman Marine Park – Gaya, Sapi, Manukan, Sulug and Mamutik. Hilly and covered with dense rain forests these islands have soft sandy white beaches and are a treasure trove of corals and other marine life.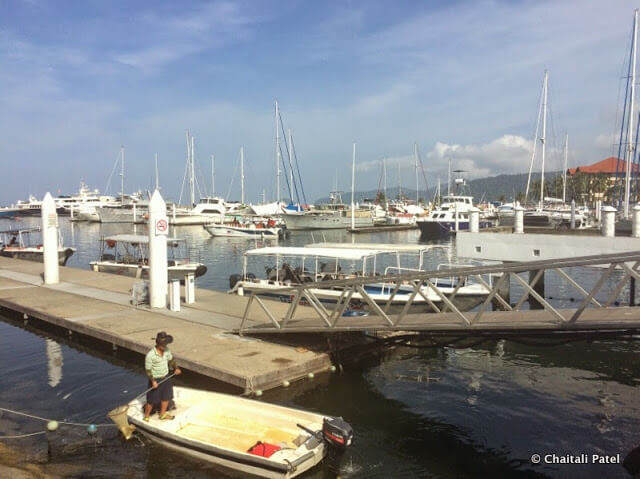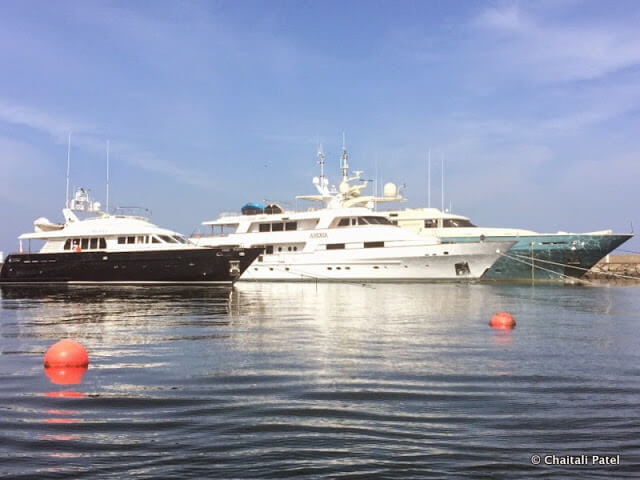 On a clear sunny day we headed out to the popular Sapi island or Pulau Sapi (as it is known in the local language) to spend a day there by catching a ferry from the Jesselton Point Ferry Terminal. A short 20 minute boat ride is all that it took us to get there. Though we had started early, by the time we arrived, the island was already buzzing with life. Like most others there, we were on a picnic package that gave us access to a table and some chairs under a canopy or umbrella, a set meal and other basic facilities on the island.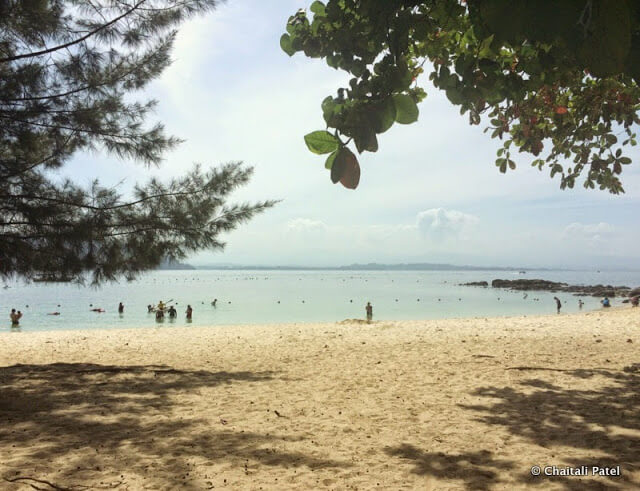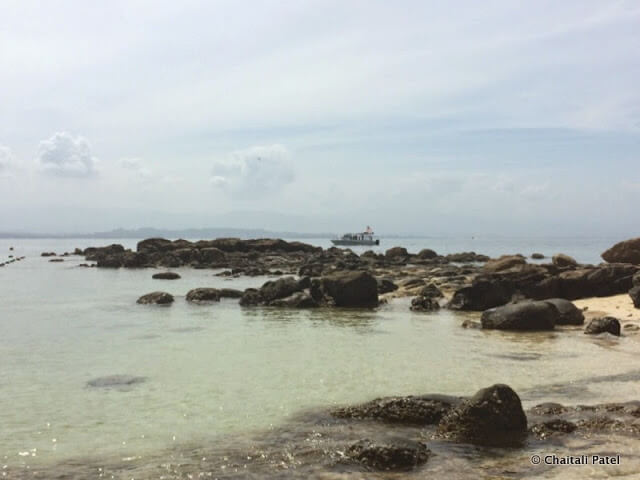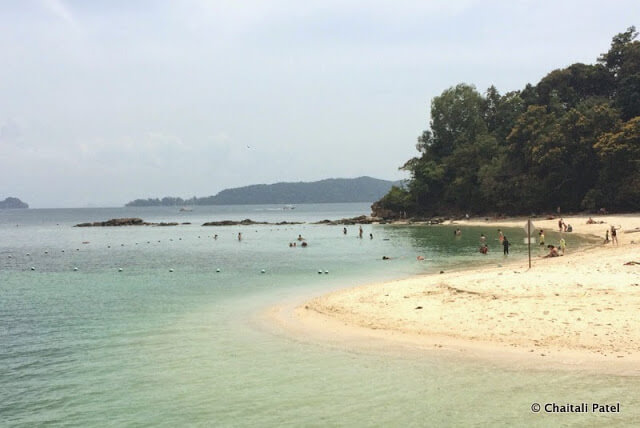 With the jetty at one end and rocks coming right up to the water's edge on the other, the small cove looked right out of a picture postcard. The sand was soft, powdery white and the water was a myriad shades of blue and green. Have you ever noticed how clear water glows when it catches the sunlight on a bight sunny day?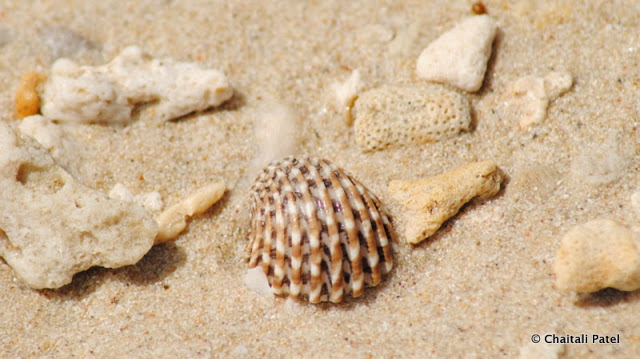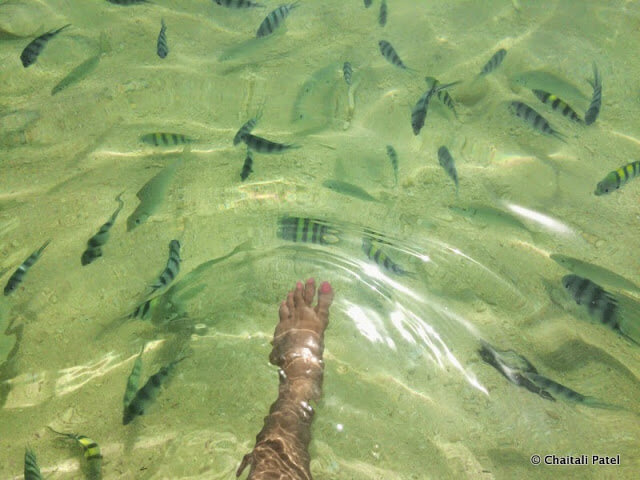 As I was walking on the beach gawking at the corals and beautiful shells that were lying around, I suddenly noticed a school of fish barely 6 feet away from me in the shallow waters. A group of children were throwing pieces of bread into the water that attracted these fish. It was such a beautiful sight, I couldn't resist stepping in and clicking my foot with the fish surrounding it!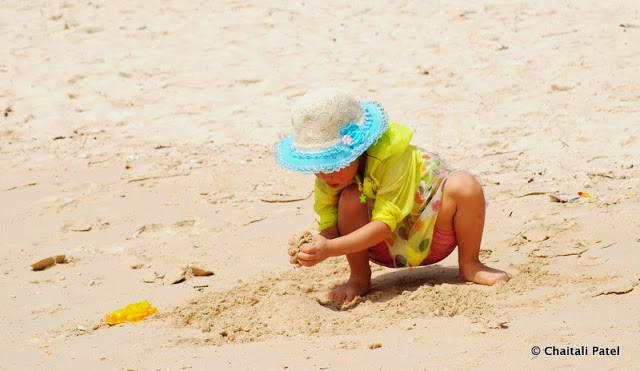 Sapi is a beach lover's paradise. People were lying around getting a tan, kids were running around playing in the sand, some were snorkeling, other were just enjoying the beautiful day on the beach with family and friends. Though tiny you can learn diving, go kayaking, deep sea walking, do standup paddle boarding, go parasailing and even zip line to the nearby Gaya island like I did.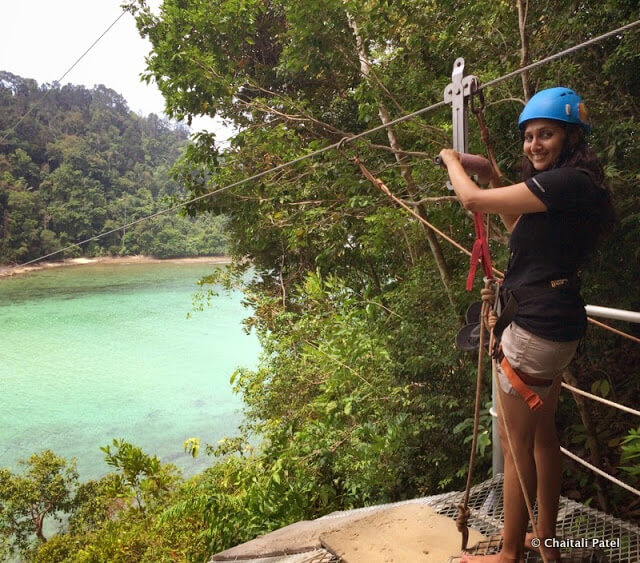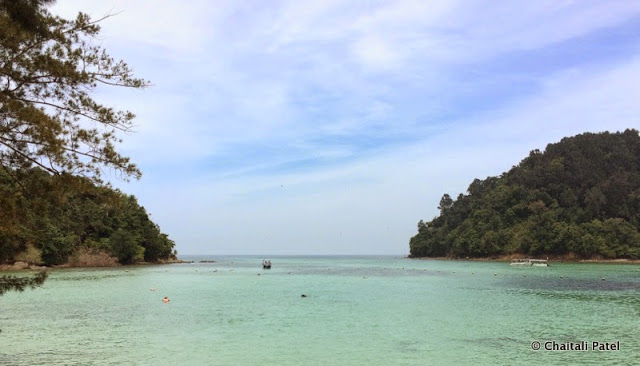 Sapi island is on the left and Gaya on the right. That's the distance I zip lined. Run by Coral Flyer, this is one of the longest island to island zip lines (there are others that are longer) in the world and covers a distance of 250m.
Nervous at first, after the launch I enjoyed the experience of crossing from one island to another over the beautiful South China Sea. If its a serious adrenalin rush that you are looking for than the zip line may leave you feeling disappointed but do it just to enjoy the ride.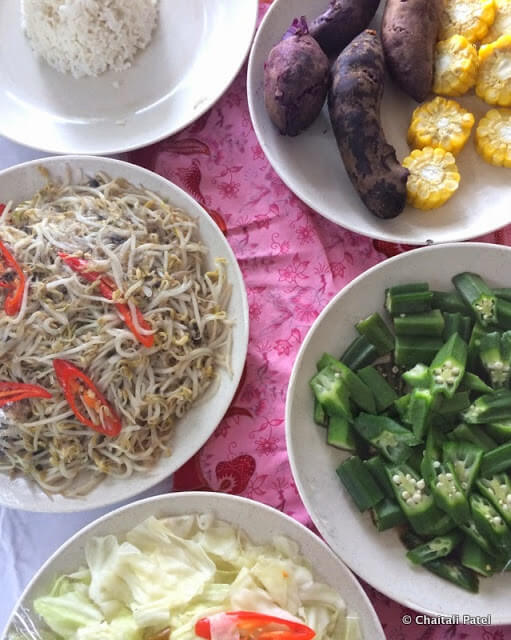 The few restaurants on the island set up buffets during lunch, the highlight off course being fresh sea food. We were served a set vegetarian meal of steamed rice, boiled corn, sweet potatoes, some sautéed ladies finger and stir fried bean sprouts. The food was basic but adequate.
Close to the eating area is a small cordoned off place where if you are lucky you can see of the many monitor lizards that live on the island. We got a sighting of this magnificent creature before it scurried off into the dense forests behind the enclosure. So if you do go walking around Sapi be prepared to see these lizards and don't panic as they are meant to harmless.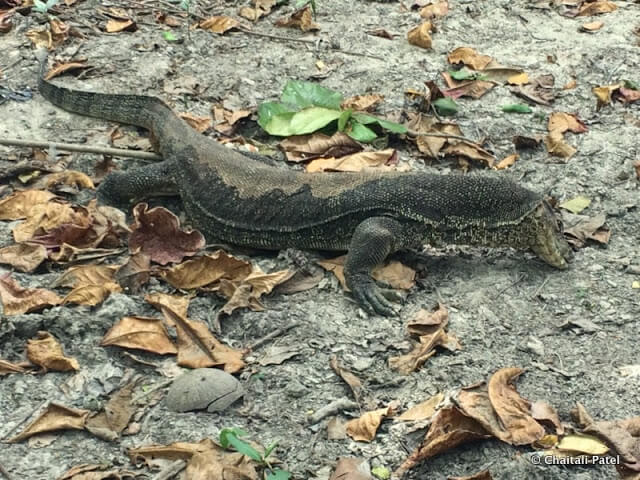 ***
Getting to Sapi from Kota Kinabalu: At the Jesselton Point Ferry Terminal you can choose any of the boat operators there to take you to the islands and back. Boats depart every hour and you can choose to visit one island or several on the same day. If you plan on visiting Sapi click
here
to get details on costs, timings and facilities available on the island.
The island has changing rooms and showers, but do carry your own towels, change of clothes and a bag to carry back wet clothes.
Although water and food is easily available on the island, its best you carry your own food if you are travelling with young children or have specific dietary requirements.
***
Please carry your trash back from the island. It was disheartening to see litter lying around everywhere on the island. A lot of it I believe comes in from the tide.
***
I visited Sapi island courtesy Tourism Malaysia.