I am a mother to a 2 year old and needless to say life has changed ever since she was born. How we travel and where we go has been impacted by her arrival. That said travelling with children can be very challenging and yet fulfilling in its own way. There are so many fun things to do out there, which can also be great learning experiences for both parents and children.
Here are 3 amazing things that I have put down in my 'to do list' to do with my daughter (for much later though). Get inspired, take your child/children and go out there. If you beat me to it (which I am sure some of you will), I would love to hear how your experience was!
1. Volunteer with the 17000ft Foundation – a group of inspired corporate professionals left their fancy offices to make a change. What they came up with was an innovative idea, that of gifting the benefits of education to children in remote villages in Ladakh. Some of the schools they work with are located in very remote areas and are cut off from the rest of the region for 6 months during the harsh winter months. Dedicated teachers labour on to educate nomadic and rural children with the bare minimum resources they have at their disposal.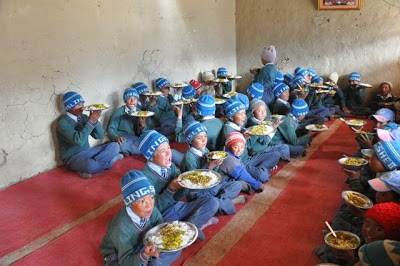 In their words: "Our Mission – To arrest the exodus of young families to far away cities in search of education, by strengthening rural schools and communities, driving attention to remote villages, providing opportunities for learning through enriching exchanges with visiting travellers and creating a framework for economic independence through increased tourism spends."
There are 4 very specific ways in which you can engage with these schools. You can help them setup libraries; participate in infrastructure projects, by helping them repair or upgrade schools; conduct workshops in your area of expertise; and teach. Each of these require you to spend varying amounts of time with the school. Find out more by clicking
here
.
Ladakh as cliched as it may sound, is heaven on earth. I have travelled to 21 countries and I haven't seen anything as spectacular as Ladakh. Travelling to and around Ladakh has its own challenges, add children to that equation and it gets only that much tougher. In depth planning and knowing exactly what to expect might make it much easier for your children and you.
2. Volunteer to conserve the endangered Olive Ridley turtles – ever since I was in school I have wanted to do this, but somehow it just hasn't happened. Now I am going to try and make it happen with my daughter.
Once found in abundance, globally the Olive Ridley turtle numbers have declined by 30 per cent from historic levels. Widespread habitat destruction, slaughter of aduItturtles and human consumption of eggs are some of the primary causes of decline. In India, these turtles nest on both the Eastern and Western coasts, but Odisha accounts for the largest numbers. December to April is the prime nesting and hatching season. It is at this time that NGOs across India carry out conservation efforts.
Volunteers can join these conservation efforts by collecting eggs, monitoring them and by releasing hatchlings into the ocean. To watch a hatchling walk into the ocean towards a new life is magical.
Participation in conservation efforts like these I believe will enrich children in beautiful ways, way beyond any kind of formal education can.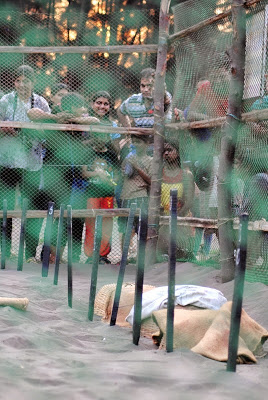 You can volunteer with different NGOs based across the country. To volunteer in Tamil Nadu click here. To volunteer in Maharashtra click here.
3. Learn to make cheese at Cinnabar – if you don't like cheese still read on, cause Cinnabar is not only about that. Cinnabar is a hive of activity both on the farms located in the compound as well as in their kitchen, and all efforts culminate in creating beautiful food fit for the gods.
The owners of Cinnabar celebrate nature and take special care to reduce their carbon footprint, by recycling as much as possible. Almost all of what you eat there is produced in-house, from the vegetables, bread, cheese, jam and even the muesli that's served at breakfast.
In their words: "A garden is not worth growing if it cannot be shared with others. The people at Cinnabar enjoy visitors to the garden. They revel in passing on their knowledge and reverence for history. The garden rows offer an ideal classroom. Our fruit trees, diverse vegetables and seed preservation will be illuminating destinations on your visit to the garden. One can simply absorb the spirit of the garden, or take a hands-on approach if dirty fingernails are within your comfort zone."
I would love to spend a few days with my daughter trying out our hand at farming and cooking. Just the thought of being one with nature is blissful.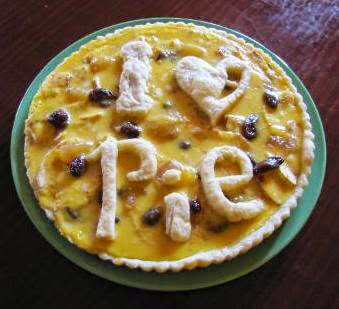 Find out more about Cinnabar here.
***
Have you done anything amazing with your children?
***
Photo credits:
Image 1: 17000ft Foundation website
Image 3: Cinnabar website